The Department of Sociology has successfully bid for the holding of the prestigious Annual International Conference of the International Association for Critical Realism, to be held at Rhodes University in 2012. It will be co-sponsored with the Faculty of Education at Rhodes.
Two of today's great intellectual thinkers fall broadly within the Critical Realist school of thought, namely, Roy Bhaskar and Margaret Archer. Both will be in attendance at the 2012 Conference. Critical Realism has had important impacts within, amongst other fields, Social Theory, Industrial/Economic Sociology and Education. The Faculty of Education at Rhodes is strongly influenced by the work of Margaret Archer, and the Department of Sociology covers Archer's work at third year level and Bhaskar's work at honours level.
Margaret Archer is currently at Warwick University in England. On her website, she indicates that: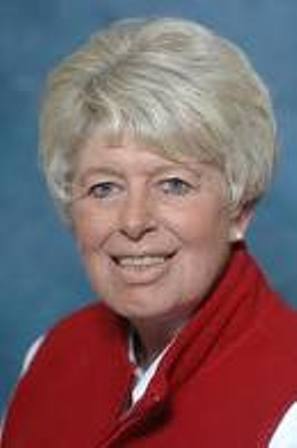 Three strands of interest integrate my research and publications: the comparative and historical development of social institutions, constitutive of 'social structure'; the elaboration of my 'Morphogenetic Approach' as a theoretical framework for practical use in substantive institutional investigations; and the prospects for the transformation of late Modernity into a fully morphogenetic global society.
My interest in comparative (European) institutions began as a post-doctoral student at the Sorbonne, culminating in Social Origins of Educational Systems (1979). Its 800 pages sought to explain the emergence of centralized State education in France and Russia compared with decentralized systems in England and Denmark and their consequences for subsequent processes and patterns of educational change.
Social Origins represented a preliminary version of my 'Morphogenetic Approach', both in theoretical terms and as an explanatory framework for analysing the reproduction and transformation of social institutions in general. It resulted in: an enduring involvement in contemporary social theory and a sustained critique of theories that conflated 'structure' and 'agency': whether this was by 'downwards conflation' (normative functionalism and structuralist Marxism); 'upwards conflation' (see Rational Choice Theory: Resisting Colonization); or, especially, by 'central conflation' as in Anthony Giddens' Structuration theory.
This generated an interest in Critical Realism as a non-conflationary approach, given its stratified social ontology (Realist Social Theory: the Morphogenetic Approach 1995);
And a preoccupation with the need to re-conceptualise key sociological concepts in order to refine the Morphogenetic Approach, namely, 'structure', 'culture', 'agency' and the relations between them. Hence my key books: on culture, Culture and Agency (1988); on structure, Realist Social Theory (1995); and on agency, Being Human: the Problem of Agency (2000).
My latest books examine the relationship between them and advance 'Reflexivity' – the Internal Conversation – as agentially mediating cultural and structural influences. This was first introduced in Structure, Agency and the Internal Conversation (2003), continued in Making our Way through the World: Human Reflexivity and Social Mobility (2007) and the triad will be completed by The Reflexive Imperative, currently in progress.
My research now aims to link-up to the macro-institutional level, via the Voluntary Sector, social movements and cyber-networks. Specifically, in my current work, The Reflexive Imperative, I am beginning to analyse the novel configuration of relations between State, Market and Third Sector as the tense institutional balance of late (European) Modernity – and its prospects, which will complete my research trajectory over the next decade.
''The website www.dica-lab.org. notes the following about Bhaskar: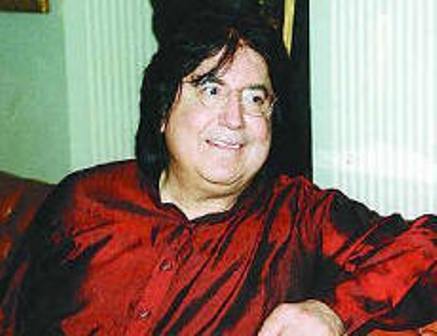 Roy Bhaskar was lecturer in economics, Pembroke College, Oxford, 1967–1973, Research Officer, Oxford University Institute of Economics and Statistics, 1970–1971, Research fellow in philosophy, Linacre College, Oxford, 1971-73, Lecturer in philosophy, University of Edinburgh, 1973–1982. By 1982 Roy was already recognized as the originator and leader of a new school of philosophy, critical realism. His books were soon to have a widespread international and interdisciplinary impact.
Since 1982 he has taught and lectured on philosophy and adjacent subjects, especially sociology, in universities and institutes of higher education throughout the world. In the early 1980s he had helped to inaugurate an annual series of international conferences on critical realism, called "Realism and the Human Sciences". From the mid 1980s he was increasingly concerning himself with the establishment of critical realism and its development. And eventually in 1994 he resigned from full-time teaching to concentrate on setting up the Centre for Critical Realism (CCR), a registered UK charity, which subsequently generated an open-membership body, the International Association of Critical Realism (IACR). The CCR also has its own book series, "Critical Realism: Interventions," which is published by Routledge, which also publishes two other series focused on critical realism, including a new one, entitled "New Studies in Social Ontology", which Roy also edits. The Centre also has its own journal: the peer-reviewed Journal of Critical Realism.
A founding trustee and chair of the Centre for Critical Realism, from February 2000 he has been its Patron. Since September 2000, he has been engaged in worldwide lecture and workshop tours. He was invited by the government of India to give the Radhakrishnan Lectures on Comparative Religion and Spirituality in Kolkata (Calcutta) in 2002, where he was introducing the next step of unfolding of his approach called Philosophy of meta-Reality. Accordingly, in August 2002 he set up the Meta-Reality Foundation.
In September 2003 Roy took up a fellowship at the Swedish Collegium for Advanced Study in the Social Sciences (SCASSS), from where his work assumed a more concrete and sociological form, while retaining its transformist and emancipatory commitment. In August 2004 he accepted an appointment as Adjunct Professor in the Philosophy of Peace at the Centre for Peace Studies, University of Tromsø, Norway. He is at present very concerned with concrete issues of interdisciplinary research, in the general field of applied social science. In April 2005 he became Guest Professor in Philosophy and Sociology in the Department of Health at Örebro University.
A concern with education has long been central to the vision of critical realism; and there is now growing worldwide explicit critical realist activity on education in the more specific sense. In this context Roy has accepted an appointment as World Scholar at the University of London Institute of Education, where he is concerned, since 2007, to establish a new international centre for advanced critical realist studies in and for education.
Last Modified: Wed, 27 Feb 2013 09:34:36 SAST