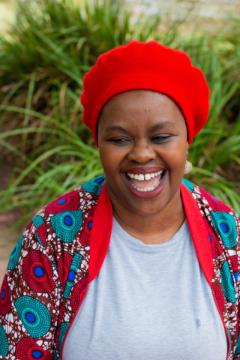 Senior Lecturer and Coordinator of the New Generation of Academics Programme (nGAP) and the Nurturing Emerging Scholars Programme (NESP)
ORCID: https://orcid.org/0000-0003-1481-6732
A.Hlengwa@ru.ac.za
Mandy lectures and coordinates the Postgraduate Diploma in Higher Education. She also coordinates the following programmes: New Generation of Academic Programme, Nurturing Emerging Scholars Programme and Rhodes Mentoring Programme for early career academics.
Mandy is passionate about higher education. She sees her contribution to the field of higher education studies emerging primarily from two areas. Curriculum development concerns, with particular focus on the relationship between disciplinary knowledge and teaching and learning. The second contribution is linked to her role as the coordinator of three early career programmes for Rhodes University.
Latest publications and relevant journal articles:
Hlengwa, A., and Clearance, S. 2020. nGAP the early years: A critical reflection of the first three years of a systemic academic staffing initiative. Department of Higher Education and Training.
Hlengwa, A. 2019. How are institutions developing the next generation of university teachers? Critical Studies in Teaching and Learning. 7(1) 1-18.
Hlengwa, A., McKenna, S., Njovane, T. 2018. The lenses we use to research student experiences. In Ashwin, P., & Case, J. (Eds) Higher Education Pathway: South African Undergraduate Education and the Public Good. Cape Town. African Minds.
Last Modified: Fri, 29 Oct 2021 12:38:16 SAST