Edward Domboka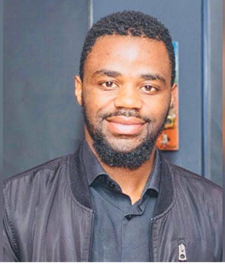 Educational Technology Support Specialist
Edward is a social scientist with more of a sociological background (Organizational Psychology and Sociology). He pursued an MSS specializing in Industrial and Economic Sociology at Rhodes University. From 2017 to 2018, he was involved in teaching Bachelor of Education and PGCE (Mathematics methodology). His research contributed to the re-conceptualization of number sense. This concept was/can be utilized to equip pre-service teachers to teach mathematics at the early stages of learners' development (in the South African context).
He then joined CHERTL in 2018, working with educational technologies, thus facilitating the use of technology in research, teaching and learning. Responsibilities include Moodle management (RUconnected), collegially working on relational automation and human labour projects, pedagogical change, and digital technologies for research, teaching, and learning in Higher Education.
Currently, he is reading for a PhD in Educational Technology (Higher Education), seeking to establish the pedagogical needs of lecturers/academics in utilizing digital technologies and their dissemination in teaching and learning.
Last Modified: Fri, 29 Oct 2021 12:41:27 SAST