Nichola van der Poel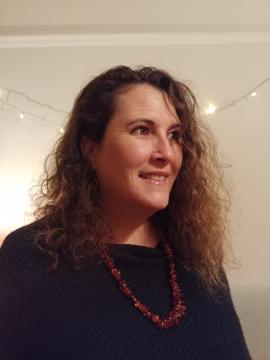 CHERTL Associate
B.A. HDE. PG Dip (HE) Rhodes
Nichola's interest and experience lies in enhancing learning and teaching spaces through student development work, with particular emphasis on tutor and mentor development.
Nichola conceptualised and facilitated the pilot of CHERTL's 2018 Engage short course in small group facilitation for Rhodes University tutors, and published the Engage tutor companion workbook. Nichola's co-ordination and facilitation of this institutionally accredited course continues in 2019 in collaboration with her co-facilitator colleague Kelly Solomon. Nichola also works with tutor co-ordinator colleagues towards strengthening their departmental tutor development offerings.
Nichola completed her Postgraduate Diploma in Higher Education through CHERTL in 2016 and is currently working towards her Master of Education. This is a critical action research project which seeks to understand development of spaces for student engagement in learning, with a focus on the Engage course.
Last Modified: Fri, 29 Oct 2021 12:45:17 SAST