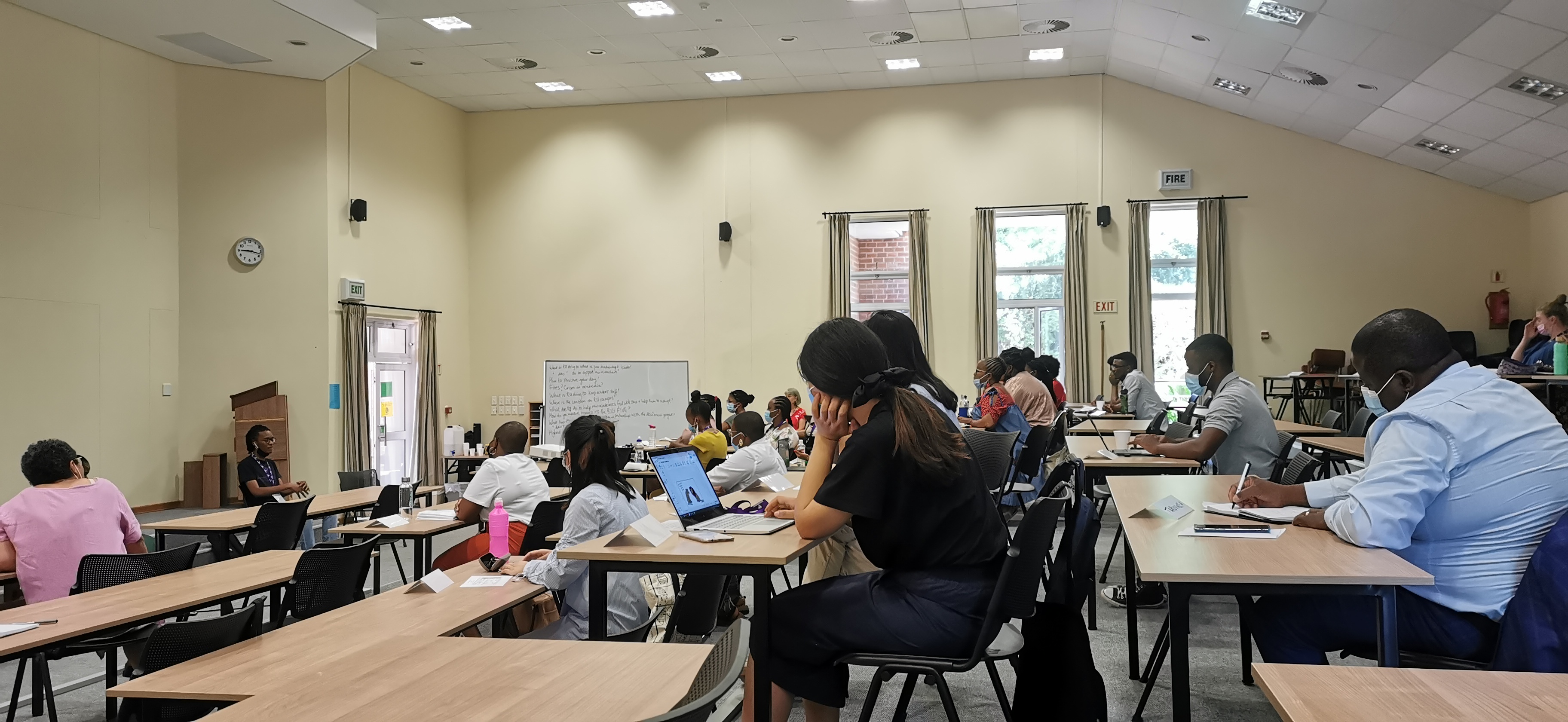 By Phemelo Hellemann
Imagine you are a new academic staff member at Rhodes University. You are excited but nervous about what being an academic staff entails. Well, the Academic Orientation Programme put together by the Centre for Higher Education, Research, Teaching and Learning (CHERTL) is designed to put new academics at ease.
The programme has various speakers from the dignitaries from the Vice-chancellor's office, registrar, community engagement, the division of student affairs, esteemed researchers and award-winning teachers. They all gave inspiring talks that would leave any new academic staff feeling like they had made the right choice to join this research-intensive university. The speakers painted a clear picture of how vital community engagement, teaching and learning, research and creative endeavours, professional development and leadership and administration were core principles that make one a well-rounded academic in this institution. With these guiding principles in mind, Prof. Sizwe Mabizela emphasised, "we need to think about how we teach to help our students understand humanity."
As Karabelo Ramosala, a new academic staff member in the Psychology department, reflected, "the various speakers introduced the 'Big Five' in an exemplary manner, which was both enlightening and inspiring to new academics."
Indeed, one got a sense of the institutional culture at Rhodes University. Other speakers from HR, unions, library and centre for postgraduate studies also shed light on the available avenues to new staff to make their academic journeys manageable. Reflections from the SRC president gave the audience a much-needed insight into the office's supportive role in ensuring that academic staff and students have open lines of communication.
Overall, the programme was very helpful in navigating and understanding what the university expects from new academic staff. As captured by Zola Mbinda, a new lecturer in the History department, "the AOP gives you the framework that you will look to as you adjust and acclimate to your position at Rhodes University." The CHERTL staff, under the leadership of Prof. Jo-Anne Vorster did an exceptional job of making new staff feel welcome and well-informed. The AOP concluded in a jovial manner, with the new staff less anxious and more excited as they went on an informal guided tour by Phemelo Hellemann from the Education department.
We look forward to growing in our intellectual endeavours and becoming part of the Makhanda community!