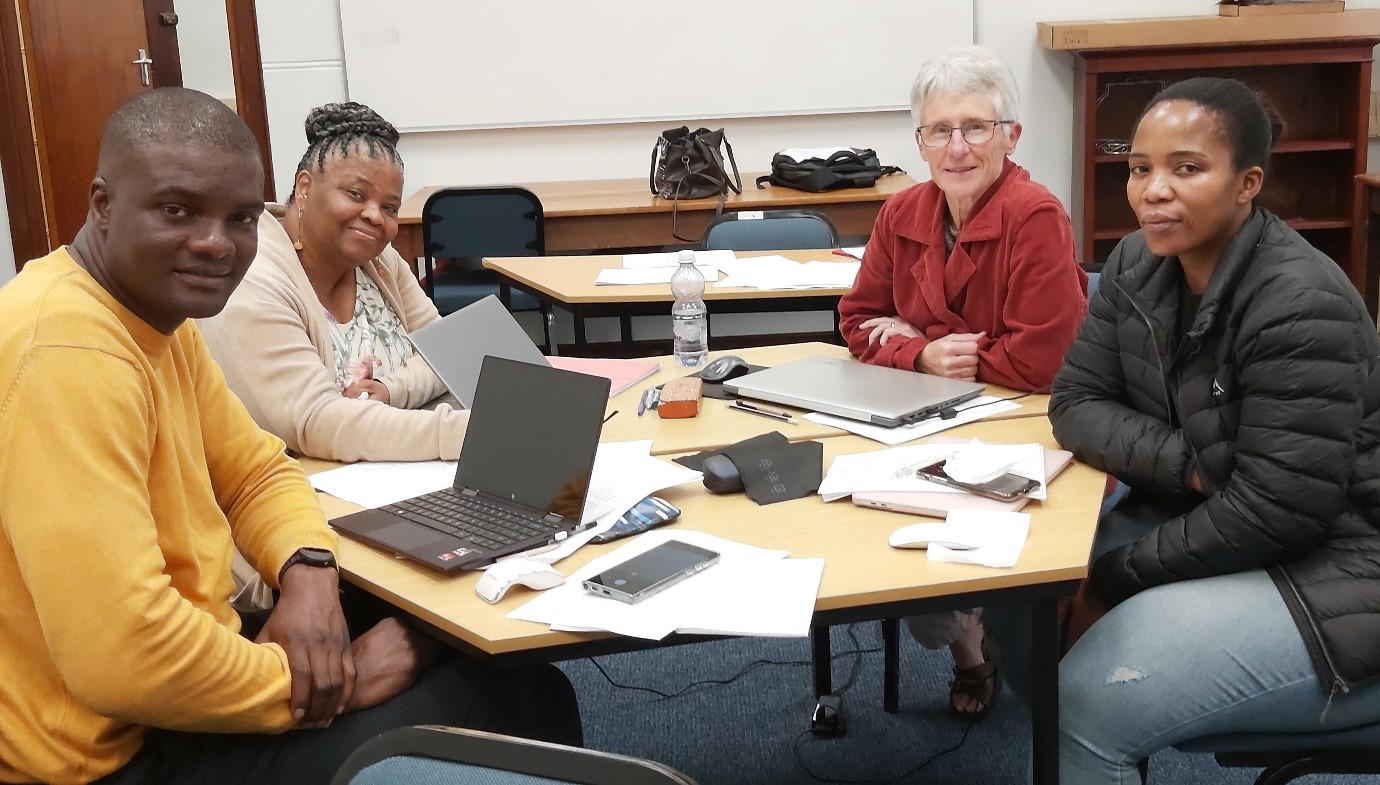 By Dr Carol Thomson
The tutor team for the Postgraduate Diploma in Higher Education (PGDip(HE)) participated in a one and half day tutor development workshop 13 and 14 October. Academics from other public institutions register for the PGDip(HE) for professional development and are assigned tutors. Campus based tutors enjoy support provided by programmes such as the Engage tutor short course, the immediacy of lecturers and tutor co-ordinators. Whereas, PGDip(HE)) tutors are based off campus and rely on frequent communication ( via email, Zoom meetings and WhatsApp conversations) amongst themselves the tutor co-ordinator.
There is a recognition that there is a need for tutor team to come together formally (at least every two years) to debrief, exchange effective feedback strategies and share more broadly the approaches framing the tutor programme. This is also especially important when a new tutor joins the team, as was the case this year. The tutor development workshop was an opportunity to welcome Mr Darlington Hove to our team of four tutors. Our tutor team for 2023, is constituted by Dr Thobeka Makhatini, Ms Joni van Heerden, Mr Darling Hove and Dr Carol Thomson.
Besides providing moral and emotional support when necessary, tutors play the critical role of 'writing respondents', providing detailed feedback on three selected items of participants' written work in each module. While the tutor team understand the profound obligation to give feedback with care and thoughtfulness for the participants in the PGDHE, Dr Bella Vilakazi was invited to this particular tutor workshop because of the focus and nature of her doctoral thesis which she was awarded from Rhodes University in 2022 . Entitled, 'An Epistemic Justice Account of Students' Experiences of Feedback', her study exposed the lived realities of poor and damaging feedback on students. Drawing on key concepts from the work of Nancy Fraser (2000), namely the 'norm of Participatory Parity' and Miranda Fricker's (2007) theory of Epistemic Injustice, it is blatantly obvious that 'giving feedback' must be understood as a matter of social justice and not merely a 'must do' or 'should do' task.
An aspect of uniqueness of this workshop was being asked to read 'scripts'. These were extracts of raw data that Dr Vilakazi had collated from her study around certain themes related to her research participants' experiences of feedback. Within each 'theme', we tutors had different 'lines' to read out and doing so had the effect of bringing the impact of the feedback on Dr Vilikazi's group of students, starkly to life. What her study ultimately shows, however, is the extent to which feedback can either facilitate epistemic access and hence a sense of inclusion and belonging, or deny it entirely, and just how often and easily this happens.
Thereafter, from working with actual written tasks from the current PGDip(HE) group, the 2023 tutor team was able to reach consensus that we are indeed a socially just minded group but should never allow ourselves to become complacent. To close the workshop, a wonderful evening out in Makhanda was enjoyed, with the Acting Head of CHERTL, Dr Mandy Hlengwa, and Mr Masixole Booi accompanying us. Mr Booi will be taking over the PGDHE Programme Co-ordination in 2023 from Dr Hlengwa. Our thanks go again to Dr Vilakazi for a great workshop. We trust that she will consider offering this kind of workshop to other institutions going forward.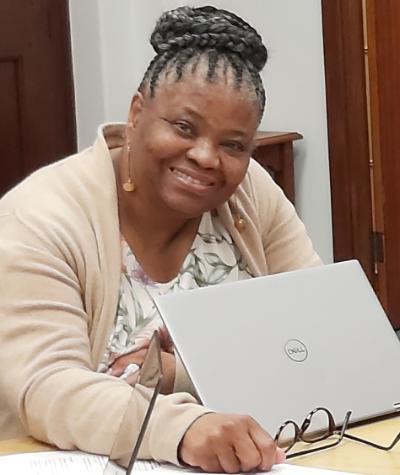 Dr Bella Vilakazi