Past Productions 2009
Die Bannelinge


die bannelinge
DIE BANNELINGE received a number of SPAT (Sanlam Prize for Afrikaans Theatre) awards at KKNK 2009
 Die Bannelinge Programme English
Die Bannelinge General Media Release
Listening to the Rain

preproduction | Listening to the Rain
Listening to the Rain is a tribute to the work of Theatre Impresarion Anthony Minghella (1954 - 2008)
Listening to the Rain Media Release
Listening to the Rain Programme
Story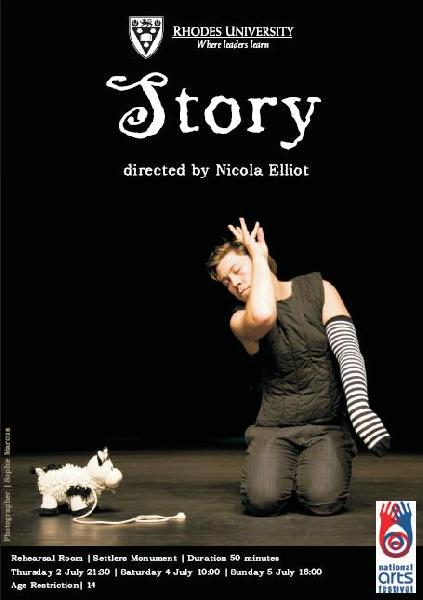 Story Poster NAF 2009
Story premiered at the National Arts Festival 2009.
Young Directors Season 09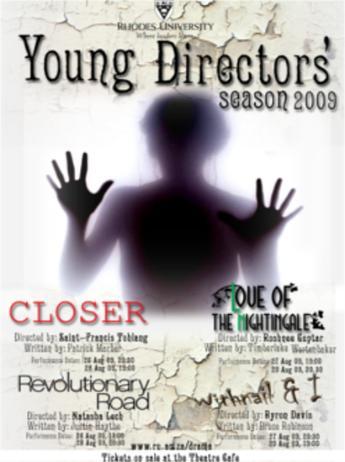 Young Directors Season poster
Young Directors Season is a showing of Honours Students Directing pieces. Natasha Lech, Byron Davis, Saint-Francis Tohlang and Roshnee Guptar produced stimulating, exciting works.
Young Directors Season 09 Media Release
Young Directors Season 09 Programme
Bent

Robert Haxton directs Martin Sherman's harrowing and intense play about the struggle of a homosexual man during the Nazi invasion of Germany. Haxton brings to life a story of love, identity and hardship.
TheatreinMotion 2009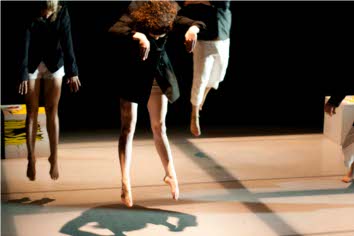 study for crying girl
TheatreinMotion is a collection of contemporary dance and theatre. Stimulating and beautiful. 2009 saw four Honours Choreographers and six Honours Contemporary performers, as well as pieces co-ordinated by Gary Gordon and Juanita Finestone-Praeg.
Last Modified: Mon, 25 Mar 2013 12:27:27 SAST