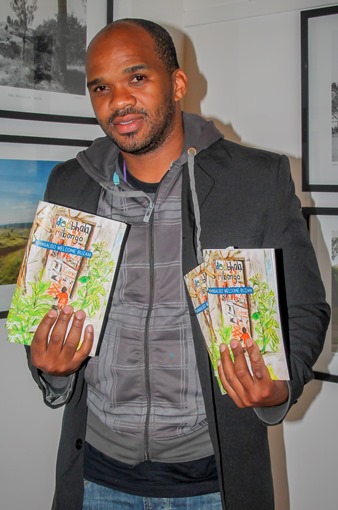 Graduate of the Rhodes University Masters in Creative Arts course Mangaliso Buzani recently unveiled his anthology of poems titled Ndisabhala Imibongo (I still write poetry) at Eastern Star Museum. The anthology, written in isiXhosa, explores various themes including HIV/AIDS, life, death, and education for the Xhosa person.
Publisher Mxolisi Nyezwa described Buzani's writing as "trying to find a new idiom for the Xhosa language so that others may follows in his footsteps and slowly rebuild isiXhosa, because now it is in tatters."
Buzani graduated with a distinction in the MA in Creative Writing Programme in 2014. Ndisabhala Imibongo formed the isiXhosa section of his MA thesis. He said that the anthology had been inspired by a variety of artists. "I was doing a lot of reading," he said "not only Xhosa books but even Spanish writers, I got some inspiration from them."
However, the book also has been influenced by the township New Brighton in Port Elizabeth, where Buzani hails from. Poems such as "uSnethemba", "Ndisuke ndaziva ndingumfi (suddenly I feel as the dead)" and "Intombi endiyifunayo (the girl I want)" explore societal problems such as HIV/AIDS, poverty, and promiscuity.
Nyezwa also said that poetry should aim to accommodate all in its excellence. "There always must be a simplicity in poetry … sometimes it confuses people because it is the simplicity of truth." He also added that at times isiXhosa artists tend to think that messages in poetry should be hidden. "The basic thing is simplicity … thanks Manga because I think you are achieving that," Nyenzwa said, referring to Buzani's work.
Buzani's poetry has been published in South African magazines such as Carapace, New Coin and Kotaz.
Words by: Nkcubeko Balani.
Source: The Oppidan Press