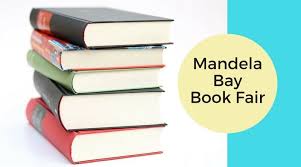 The Mandela Bay Book Fair (MBBF) takes place on 17 and 18 March at the PE Opera House.
The writers and public book exhibition is an event which includes a range of speakers, librarians, book illustrators, artists, writers, poets, academics, school teachers, university students, scholars and book publishers.
Speakers include national celebrities, award-winning writers and senior government officials.
Mzi Mahola, Mak Manaka, Vonani Bila, Madoda Ndlakuse, Ntsiki Mazwai, Allan Horwitz and Nthabiseng Jafta are a just a few of the featured writers and artists.
The book fair promotes books, writers, libraries, reading and writing activities in the Bay. The project also supports previously unheard and unpublished voices from the metro by showcasing their work in exhibition events during the fair, linking the most talented of these writers with South African book agents and publishers.
The fair has a long-standing relationship with the Rhodes University Masters programme in creative writing and very often hosts the programme's information-sharing meetings with and for prospective writing students from the metro and the province.
The MBBF has become t he ideal place for writers in the metro to establish contacts with publishers, book funders, national artists, book illustrators, prominent writers and business agents.
It is open from 9am to 6pm each day and attendance is free. Further information from Mxolisi Nyezwa, 078-643-4472, 072-424-6896, e-mail: imbizo.arts@gmail.com.
Source: Herald Live