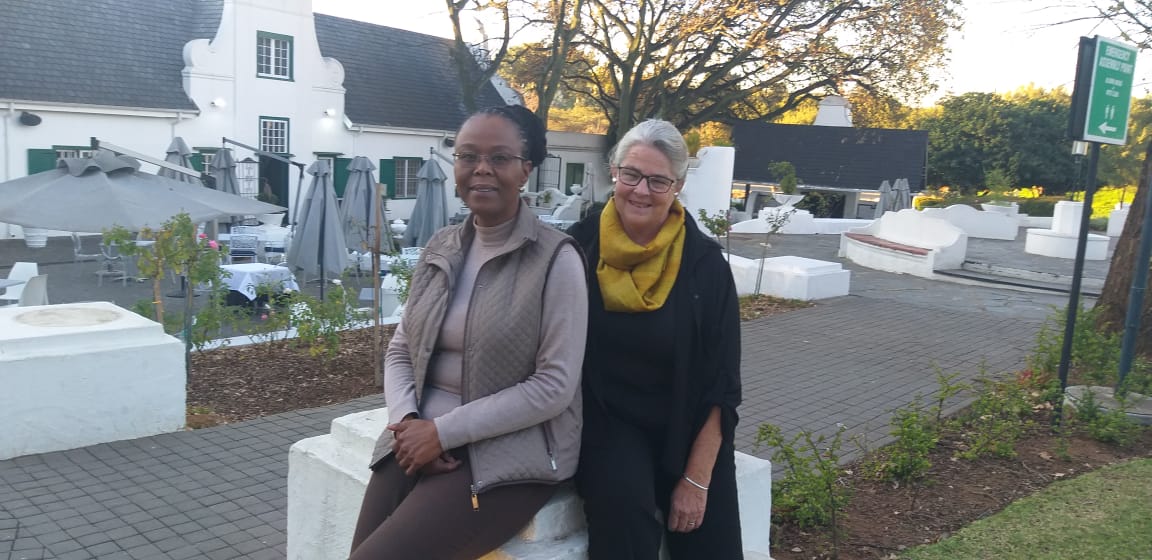 Prof Tally Palmer joined a group of researchers to co-operatively craft a
starter-document that will contribute to shaping Social Science in Global
Change research. Tally was a recipient of an early grant in this area, and
the programme has been revitalised by the Global Change committee of the
NRF, under the dynamic leadership of Prof Coleen Vogel. The new programme
will bring welcome funding into a neglected area and will underpin an
emerging reality of transdisciplinary approaches to the urgent issues
associated with global change.

The two-day workshop followed a dynamic engaged approached, where
participants collective brainstormed and refined a themes and key
directions. Transformation and transition were the pivot of discussions
that ranged across developing and deepening ethics; economic approaches that
go beyond growth and contingent evaluation; transformative social learning;
and the governance of social-ecological systems and social research
programmes. The key cross-cutting theme was transdisciplinary research
approaches.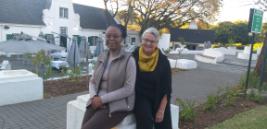 Here, Tally is with Ms Zini Manana, NRF, with whom she worked closely as NRF
Executive Director, Applied Research and Innovation (2009-2010). At that
time Tally started the NRF Akili Complexity and Integration initiative, that
catalysed research interest in integrating multiple kinds of knowledge to
address intractable issues of the Anthropcene - particularly Global Change.
Zini is part of the NRF team driving the development of the new programme.
Renewed interest in TD approaches in Global Change research will be
exciting.

Rhodes University was well-represented at the workshop, and Distinguished
Professor Heila Lotz-Sisitka and Professors Charlie Shackleton and Sankar
Aswani also attended.
Source: Prof Tally Palmer