Lecturer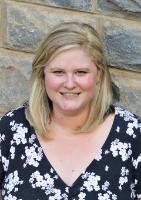 MA (Rhodes)
Email: t.beangstrom@ru.ac.za
I am employed by the Centre for Higher Education Research, Teaching and Learning (CHERTL) to run English Language and Linguistics 1 for Education.
Research interests:
Systemic Functional Linguistics
Linguistic ethnography
Linguistics for Education
Critical Discourse Analysis
Sociolinguistics
Modules taught:
English Language and Linguistics 1 for Education
Postgraduate Critical Discourse Analysis (online)
PhD title:

Identifying the unidentifiable: An exploration of invoked interpersonal meaning in Intermediate Phase learners' comprehension of setwork texts.

Supervisor: Ralph Adendorff


Publications:

Beangstrom, T. and Adendorff, R. 2013. An APPRAISAL analysis of the language of real estate advertisements. Southern African Linguistics and Applied Language Studies 31(3), 325-347.
Last Modified: Wed, 13 Feb 2019 11:16:32 SAST