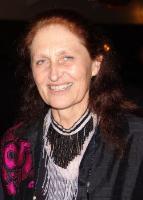 Historical music exhibit brings its sounds to EL AN ACCLAIMED travelling exhibition, For Future Generations by the late Hugh Tracey, opened at the East London Museum on Thursday night.
The exhibition is part of the International Library of African Music (Ilam) founded by Tracey in 1954. The Ilam has a collection of recordings done in the field, dating back 25 years.
Rand Merchant Bank Expressions Fund financed Hugh's collection, cataloguing and digitising project. The project traces his research into African music and an outreach and education programme he was responsible for.
Director of Ilam Professor Diane Thram and museum manager Khuthazwa Mafu welcomed the public, with Mafu excited the exhibition had reached East London. "It has been all over the country - now it's here for the Eastern Cape to experience by listening to the sounds of the instruments and seeing pictures of Tracey on his travels."
The exhibit includes indigenous musical instruments such as the mbila dza madeza mbira from Venda along with 18 other musical instruments.
There are illustrated information panels covering the scope of Tracey's work, his research in southern Africa and work in broadcasting. Each work has an audio station offering a variety of Tracey's recordings to listen to.
A film, System of the Mbira by Hugh's son Andrew, and a 1939 film of a recording excursion to Zululand is being shown. A 20-item CD on offer features every instrument on show.
Hugh's daughter-in-law Heather Tracey, who was there on behalf of her husband Andrew, said she was pleased the exhibition reached the province.
"More people deserve to know about my father-in-law's work, especially as my husband is continuing it," she said, adding that a film would be made to celebrate music from Africa.
The exhibition will run until February 2013.
Photo: Professor Diane Thram
Photo source: click here
Source: Daily Dispatch
By Princess Nkabane