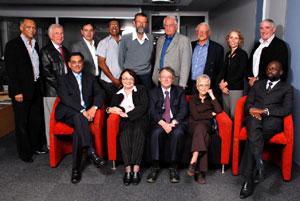 Prof Macleod was appointed as advisor to the council of ASSAf this year. The Academy of Science of South Africa (ASSAf) was launched in 1996 with 100 founder members, with then-President Nelson Mandela as patron. In 2001 the ASSAf Statute (Act 67 of 2001) was passed, making it the official science academy of South Africa. ASSAf has established the following vision:
ASSAf aspires to be the apex organisation for science and scholarship in South Africa, internationally respected and connected, its membership simultaneously the aspiration of the country's most active scholars in all fields of scientific enquiry, and the collective resource making possible the professionally managed generation of evidence-based solutions to national problems
Rather than having simply a honorific function, ASSAf aims to provide professional, independent evidence-based advice. It has conducted a number of studies including a study on South African scholarly journals, on HIV/AIDS, TB and Nutrition, on the state of the Humanities in South Africa, on PhDs in South Africa, and on scholarly books in South Africa.
ASSAf is governed by a Council. There are 13 Members, 12 elected from the membership and one who is appointed by the Minister. Prof Macleod attended her first meeting as advisor to council in May this year.