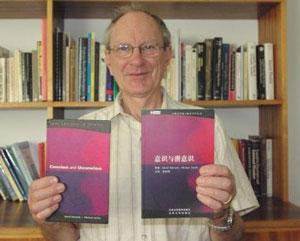 Monitor on Psychology, an American Psychological Association's magazine that provides editorial on the science and practice of Psychology, is billed as a "must read" magazine for psychology educators, scientists, and practitioners. Recently, an article written by Frank Dattilio from Harvard University, Dave Edwards from Rhodes University, and Daniel Fishman from Rutgers University was featured in the magazine (June 2011, Vol 42, No. 6). Rebecca Clay, the author of the piece had this to say:
In a 2010 paper published in Psychotherapy Theory, Research, Practice, Training (Vol. 47, No. 4), [these authors] suggest a new paradigm that combines data from randomized controlled trials evaluating psychotherapeutic treatments with systematic case studies that help make research more relevant to psychologists' practice.
The research paradigm that Dattilio and his colleagues propose is grounded in the idea that the kind of information randomized controlled trials provide doesn't fully reflect the complexity of individual cases. Adding case studies complements the evidence from trials in ways that make it more useful for practitioners, they say. …
It's simplistic to dismiss qualitative research as subjective, says Edwards, a psychology professor at Rhodes University in South Africa. "So-called objective research methods like those used in randomized controlled trials are not as objective as they look, because the human factor cannot be eliminated," he says. "Any research method introduces bias in some direction, so the only way to overcome this is to combine methods that balance each other out."
Edwards also points out that you can't extrapolate from the mean score of a group to any single individual. "To treat individuals effectively, you need a different kind of theory that group comparison studies cannot produce," he says.
This feature is an indication of the international recognition that Professor Edwards' work on case study research methodology is receiving.
The original article can be accessed through the Rhodes Library e-journals link http://rusfx.hosted.exlibrisgroup.com/ru/az/?lang=eng. The full citation is:
Dattilio, F. M., Edwards, D. J. A., & Fishman, D. B. (2010). Case studies within a mixed methods paradigm: towards a resolution of the alienation between researcher and practitioner in psychotherapy research. Psychotherapy: Theory, Research, Practice & Training, 47 (4), 427-441.