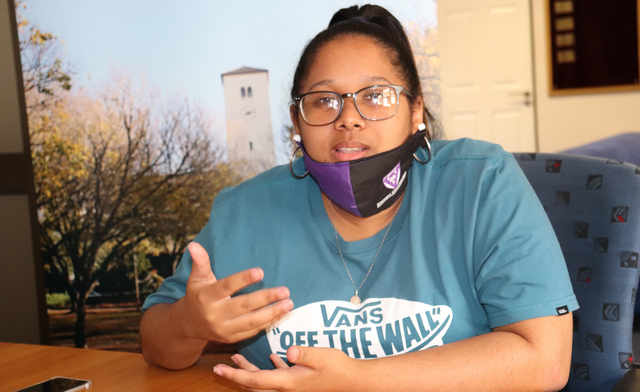 When a young girl from Gqeberha (Port Elizabeth) was diagnosed with leukemia in 2013 and admitted to Red Cross Children's Hospital in Cape Town, she wasn't sure if her studies would ever extend beyond Grade 5.
Now, eight years later, newly-registered Rhodes University first year Psychology student, Jordynn Human, is a living testimony that no obstacle is too hard to overcome when you believe in yourself
Jordynn matriculated last year from Collegiate Girls High School with a bachelor's pass and started her orientation as a Rhodent this week. She said her five months stay at the Children's Hospital made her fall in love with psychology. She believes the positive way in which she was treated at the hospital was a large contributor to her recovery. "I now know that young people go through a lot and the challenges they face every day compel them to need psychological help. I want to learn such skills and knowledge in order for me to help other children," she said.
She said her cancer led to her having to "grow up" at a young age, which affected her psychologically. "After I receive my degree at Rhodes University, I want to work as a school counsellor and later have my own clinic. Before my diagnosis and my chemotherapy, I took a lot of things for granted and now I appreciate the small things I am given in life and I strive to get what I don't have for myself. I want to be able to help others realise this as well," she explained.
Jordynn says she chose Rhodes University because she already has two family members who are at the University and they have nothing but great things to say about the Institution. She said she was excited to start this journey although she confessed to be a little nervous. "I feel mixed feelings because there was a time I did not think it was possible for me to be where I am today. But I am ready for the challenge ahead," she concluded.