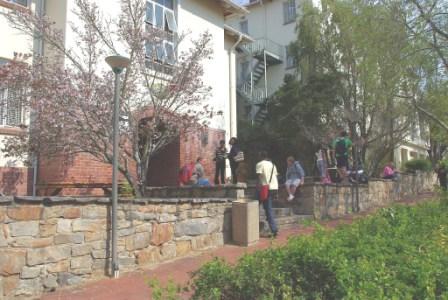 It is my great pleasure as the Head of the Psychology Department to welcome all new and returning students to our Departmnt and our University. I hope that you time with us will be happy, fulfilling and successful.
For those who are new to the deiscipline, Psychology is the scientific study of human behaviour and experience as it occurs in different socioeconomic, cultural and political settings. It is a science that offers a description of the range of human emotions, abilities and thought processes. It is concerned with people's attitudes and motives, both conscious and unconscious. It is a very broad field of study and caters for a diversity of interests.
Our department is the largest on campus. We offer a three-year major in psychology and a two-year major in organisational psychology.
Our popular first-year course is divided into two semesters. In the first semester, you will cover three topics: Developmental Psychology, Biological Psychology and a new topic called Mental Health and Wellbeing that is designed in such a way to benefit your own mental health. This is a first for any univresity in South Africa.
The second semster includes Personality Psychology, Cognition and Intelligence, and Organisational Psychology.
For those who are interested in learning more about our first year programme, you will find a youtube video here.
If you would like to meet our administrative staff, then click here.
Feel free to contact the first semester course coordinator, Mr Sizwe Zondo at s.zondo@ru.ac.za or the Head of Department at c.young@ru.ac.za.
Good luck,
Charles Young
Head of Department of Psychology