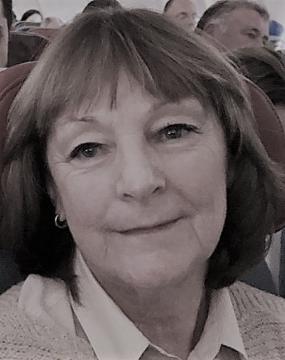 Professor in Psychology
MSc Clinical Psychology (UCT), PhD (Rhodes University)
Registered as a Clinical Psychologist with the Health Professions Council of South Africa (HPCSA)
e-mail: a.edwards@ru.ac.za
Phone: +27(0)21 7010203
Mobile: +27(0)82 7790736
Background Information
Ann Edwards (publication name Shuttleworth-Edwards) is an Emeritus Professor of Psychology from Rhodes University in Grahamstown, South Africa, where she continues to work as Professor of Psychology in a research post. She currently lives in Cape Town where, alongside her research, she conducts medico-legal assessments for road accident and medical negligence cases involving traumatic brain injury. She is Co-Director of the National Sports Concussion Initiative (CC), offering concussion management programmes countrywide, for clinical and research purposes, at the school and professional levels, in association with ImPACT Inc. (US).
Professor Edwards is a longstanding executive member of the South African Clinical Neuropsychological Association (SACNA), with the portfolio of training and credentialing of candidates applying for full membership. She is on the task team of the HPCSA Professional Board of Psychology, developing training guidelines for the promulgation of a new specialist practitioner category in Clinical Neuropsychology.
She has published extensively and is on the editorial boards of the Archives of Clinical Neuropsychology, and the Journal of Clinical and Experimental Neuropsychology. An important research area has been to facilitate valid assessment within the multicultural South African context by collecting demographically focused normative data for commonly employed tests of cognitive function. These norms have been promoted in SACNA training initiatives countrywide, and are being regularly used in local clinical and legal contexts. However, her work has been acknowledged to have broader international relevance. Recently she has challenged the practice of using population-based IQ test standardizations in culturally diverse contexts that are burgeoning worldwide. Featured in a lead article in The Clinical Neuropsychologist, her argument was accompanied by an editorial entitled, ''Population-based norms in crisis'' (Suchy, 2016) and invited commentary from cross-cultural experts in the USA. An invited editorial in the South African Journal of Psychology (SAJP) (2017) serves to highlight the same issue.
Another longstanding research interest has been to investigate the deleterious effects of cumulative concussion on cognition due to participation in contact sports, especially Rugby Union. Recent autopsy and imaging research studies have provided shock evidence that attests to the presence of chronic traumatic encephalopathy (CTE) in American Footballers. The research provides ratification for Professor Edwards's repeated demonstration of permanent cognitive dysfunction in such sportsmen. On the basis of her research findings, she promotes the need for regularized neuropsychological evaluation to facilitate return-to-play decisions, and timeous withdrawal from a cerebrally hazardous sport.
More comprehensive background information is contained in the attached Summary CV
More information about concussion management using the ImPACT test is available on the following website: www.impacttest.com
Research Areas
Norming issues in culturally diverse contexts, including the collection of South African demographically focused norms, and brain injury case studies on the use of these norms
Cognitive effects of repetitive traumatic brain injury in contact sports
Concussion management in cerebrally hazardous sports
Use of the ImPACT computerized neurocognitive screening test to screen for cerebral dysfunction in neuropathological conditions including traumatic brain injury, alcohol use, apnoea in deep sea diving, and degenerative disorders.
Research Outputs
To view research outputs including journal articles, book chapters, conference presentations, workshops and symposiums presented, click here: Research Outputs
Last Modified: Fri, 22 Mar 2019 08:59:32 SAST