Arojjo, OOS g08a5875@campus.ru.ac.za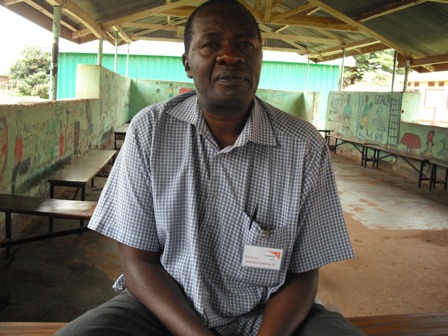 Steven Arojjo O.O

PhD Title: Youth and Post-war Resettlement in Northern Uganda
Research Interests: My main areas of research interest include the following: Internal displacement, policing, crime, children and youth.
Background: I am currently a Lecturer in the Department of Sociology in Makerere University's School of Social Sciences. Previously, I worked as a volunteer with the Partnership for Community Safety which involved the Uganda Police Force, Uganda Prison Service and Makerere University's department of Sociology (where it was housed). As a research I have been involved in a number of research projects and consultancies in Uganda covering child malnutrition, child rights, water, crime and agricultural related issues. I hold a Masters in Sociology from Makerere University with a dissertation on Perceptions about crime, community participation, the police and their implications for community policing in Uganda, a Post graduate Diploma in Project Planning and Management and a Bachelor of Arts (Social Sciences) from Makerere University.
Publications
Arojjo Steven O.O and Nyonyintono R.M. (2009) Perspectives and Approaches to African Childhoods Research. In (eds) Marylene Shung King, Rose September, Frederick Moses Okatcha and Carlos Cardoso, Child Research in Africa. CODESRIA Monograph Series.
Arojjo Steven O.O. (2007) 'Fighting Corruption in Uganda: 1986-2006' Mawazo Vol. 8 No. 2 December 89-109.
Masamba-Sita N and Arojjo Obbo O.S. (2005) Reorienting of Policies: The Involvement of Local Communities in the Administration of Criminal Justice in Uganda. In R. Mukama and Murindwa-Rutanga (eds.) Confronting Twenty Century Challenges, Kampala: Makerere University Printery.
Book Review
2008 Book Review: Finnstrom S. (2008) Living in Bad Surroundings: War, History and Everyday Moments in Northern Uganda, Journal of Contemporary African Studies, Vol 26 issue 4 pp 449-459.
Bhatasara, S g13B056@campus.ru.ac.za
Chakona, L g10C6215@campus.ru.ac.za
Chevo, T g13C5213@campus.ru.ac.za
Chimuka, E g13C7838@campus.ru.ac.za
I am a registered PhD (Humanities) student in the Sociology Department. Currently I am working in Zimbabwe for UZ-UCSF (University of Zimbabwe-University of California San Francisco) collaborative research programme. I teach undergraduates on a part time basis at two local universities in Zimbabwe (Zimbabwe Institute of Public Management/Chinhoyi University and Zimbabwe Open University). I have been involved in a number of training workshops in project management and monitoring and evaluation, research and consultancy around peace and conflict management. I hold a Masters Degree in Development Studies from University of Free State. My PhD topic is: Participation of the poor in NGO development projects in Zimbabwe: A critical analysis of reality: A case study of Hatcliffe Extension.
Chirau, TJ g11C6617@campus.ru.ac.za
Huschka, D g02h4136@campus.ru.ac.za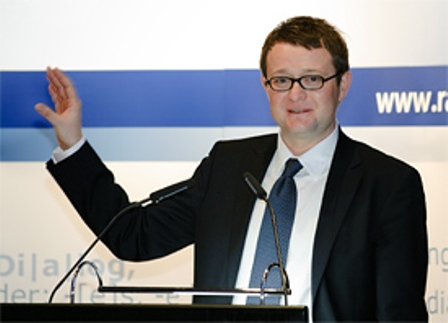 Denis Hushcka

Denis Huschka studied Sociology and Political Science at the Berlin University of Technology in Germany. He earned his Masters Degree in 2001. After a year of research at Rhodes' ISER and appointments at Free University, Berlin and the German Institute for Economic Research, he became the Managing Director of the German Data Forum (RatSWD), an advisory board of the German Federal Government. Huschka is a part time PhD scholar. His topic is social change and modernisation in Germany.
Letsekha, T g06L4722@campus.ru.ac.za
Magoqwana, BM g03m5108@campus.ru.ac.za


Topic: Labour studies, local government, public management. My MA was attained at Rhodes in 2009 with the topic: Call-centres as a vehicle to improve customer satisfaction in local government: A case study of front-line workers in the Nelson Mandela Metropolitan Municipality. PhD was registered in 2009 continuing with the local government focus (topic- The Call-Centre Labour Process: A Study of Work and Workers' Experiences at JOBURG CONNECT, South Africa).
Mahiya, I g12M0004@campus.ru.ac.za
I am undertaking research on e-Governance. My thesis focuses on: A Sociological Discourse of Innovation in E-governance with a case study of the Central Admission System (CAS) in Tanzania.
Marazi, T g08m5846@campus.ru.ac.za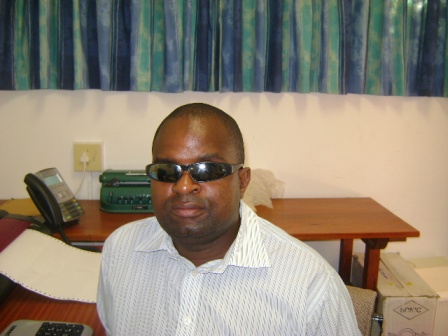 Tafara Marazi

My name is Tafara Marazi. I am a third year doctorate of sociology student. I joined the sociology department in August 2008 and am a fulltime student. I am male and visually challenged. My doctorate thesis is on survival strategies of the elderly in rural Zimbabwe. It mainly focuses on how the elderly are coping up with the increasing numbers of HIV/AIDS orphans in the absence of robust social safety nets. I look into the alternative means of survival which they resort to; and the extent to which such alternatives sustain them. It is notable that the Zimbabwean economy may be undergoing lots of changes. However, this research is primarily based on the socio-economic situation which prevailed from 2000-2010. During this period, social services seriously deteriorated in Zimbabwe. There was a serious shortage of food stuffs in the shops and repeated droughts following inconsistent rainfall patterns. I conducted the first phase of my fieldwork in 2010. Currently, I am compiling my literature review and other chapters of the thesis based on the data I obtained from the field. Based on the supervisor's recommendations, I may go to the field again to gather more data for filling in the gaps of knowledge that he may detect in my thesis.
Maseko, R g13M0779@campus.ru.ac.za
Matatu, S g00m1604@campus.ru.ac.za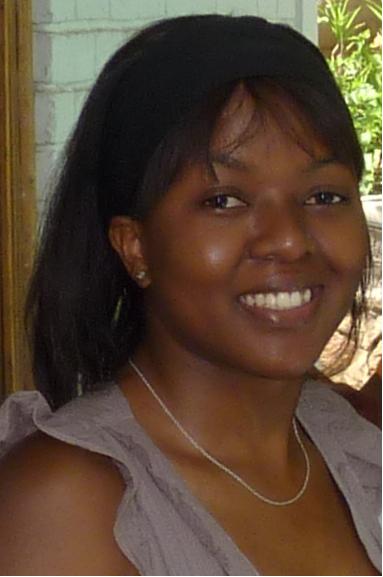 Sandra Matatu

Undertaking research on e-government and e-governance at the City of Cape Town and Nelson Mandela Bay Municipalities.
Mwonzora. G g13M8209@campus.ru.ac.za
I have the following degrees and diplomas: BA Honours History and Development Studies (Midlands State University, (MSU) Zimbabwe; Certificate in Monitoring and Evaluation (University of Zimbabwe, UZ); Diploma in Personnel Management and Industrial Relations (College of Professional Management (CPM) Southampton, England); MA Development Studies majoring in Human Rights, Development and Social Justice (Erasmus University Rotterdam, (ISS) Netherlands).
I am currently a PhD student in Sociology.
My research interests are: human rights, democracy, constitutionalism, NGOs and civil society, social movements, social justice, conflict and peace, political sociology, international relations and politics of development.
Currently, I am a part-time tutor/lecturer with the Zimbabwe Open University (ZOU). I teach courses in the Development Studies department. Some of these courses include: Conflict Resolution, Group Dynamics & Community Mobilization, Communication and Development, Human Rights and Civic Education, Poverty and Social Development, Strategies and politics of Development, Agriculture and Rural Development; and Globalisation and Development in Africa, Governance & Community Leadership, Management of Community Based Organisation (CBOs) Urbanisation and Change Management.
In my spare time I write passionately on many contemporary topical issues through my blog www.wamwonzora.wordpress.com. I am also a regular writer to the Human Rights and Development Studies (HDS) blog at the Institute of Social Studies (Netherlands).
I have recently presented papers at the following conferences:
An Assessment of the Constitution making process by civil society representatives presented to EU donor delegates Roundtable meeting, organized by European Partnership for Democracy [EPD] &Zimbabwe Europe Network [ZEN], 14 September 2010 in Brussels, Belgium.
Challenges and Prospects of the Newly Established Zimbabwe Human Rights Commission, Paper presented at the International Institute of Social Studies [ISS], Hague, The Netherlands, 2011.

Nkambule, SJ g03N1765@campus.ru.ac.za
I am a first year PhD student. I hold a Bachelor of Social Science, Postgraduate Diploma in International Studies, Bachelor of Social Science with Honours and a Master of Social Sciences degree, all obtained from Rhodes University. My PhD research field is Human Settlements in Housing and Social Reproduction in South Africa. My research interest is housing as it affects people in many ways. "HOUSING IS A KEY TO COMMUNITY DEVELOPMENT". Housing makes a significant contribution to the social development of communities. It provides the foundation for neighbourhood networks, and can offer a focus for community action and empowerment. Housing can also be seen to influence the economic development of communities.

Reynolds, JH g01r3335@campus.ru.ac.za
John holds BA and BScocSc(Hons) degrees from the University of Cape Town, and an MSocSc degree from Rhodes. He has worked in the development field for 19 years, and his work has included research, policy development support, project management and programme management in areas such as health, water resource management, environmental management, rural development, growth and development planning, and local economic development. John's current research is focused on state action in socio-economic development.
Sibuyi, LN g13S4268@campus.ru.ac.za
Tanyanyiwa, P g05T4797@campus.ru.ac.za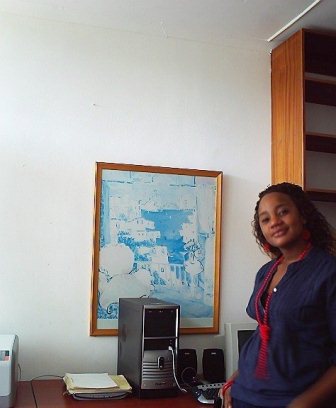 My name is Precious Tanyanyiwa and I am currently in my 3rd year of PhD. I joined Rhodes University in 2005, completed a bachelor of social science in 2007 and an Honours degree in industrial and economic sociology in 2008. I proceeded to do a Masters in the field of knowledge production and endogeneity. My thesis 'Race, class and inequality: An exploration of the scholarship of Professor Bernard Magubane' was an attempt to addresses the problem of academic dependency in the new generation of African scholars by engaging with the works and scholarship of Professor Bernard Magubane. I'm currently doing research in the field of Sociology of education. My PhD thesis 'A sociological analysis of the provision of extended studies as a means of addressing transformation in the Humanities Faculty of a historically white university' addresses issues of higher education access and success by analyzing the Rhodes University Extended Studies Programme.
Wapinduka, T g10W4205@campus.ru.ac.za
Yankey, K g08Y6805@campus.ru.ac.za
Last Modified: Mon, 27 May 2013 11:48:57 SAST