Popular Articles
4. Coombs G, Dold AP, Peter CI and Abraham S (2013) Chlorocyathus lobulata. Flowering Plants of Africa 63:132-136
3. De Wet L-A, Barker NP and Peter CI (2006). Beetles and Bobartia: An interesting herbivore-plant relationship. Veld & Flora Sep 2006: 150-151.

2. Peter CI, Dold AP, Barker NP and Ripley BS (2005). Observations of the pollination biology of Bergeranthus multiceps (Aizoaceae). Aloe 42:20-22.

1. Peter CI (2003). Pollination in the genus Eulophia. South African Orchid Council Year Book 34: 88-89.
How to find coords to OrchidMAP via email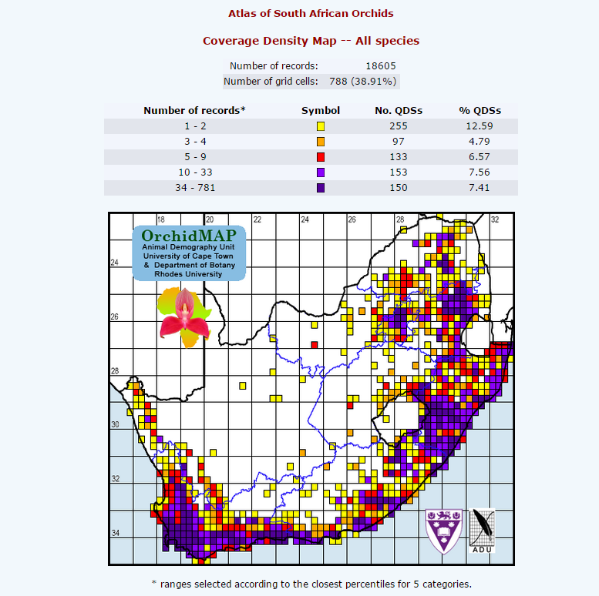 Last Modified: Tue, 07 Jun 2016 08:31:44 SAST