A Pollutant's Tale and Hands-on Experiments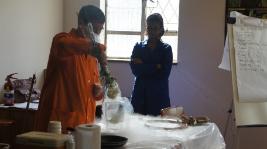 Students engaged with grade 7 learners from Archie Mobolekwa School. The students presented "A Pollutant's Tale", a lecture-demonstration about gases in the atmosphere.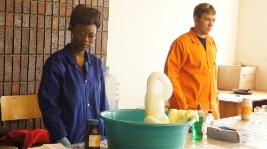 Then the learners were taught about safety in the laboratory, which includes wearing the right clothing.
The learners learnt how to make slime and how to find an unknown concentration of hydrochloric acid by dissolving magnesium in the HCl.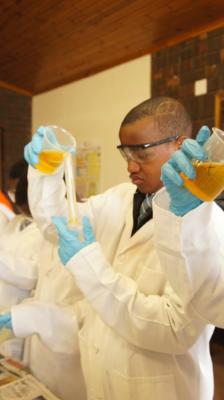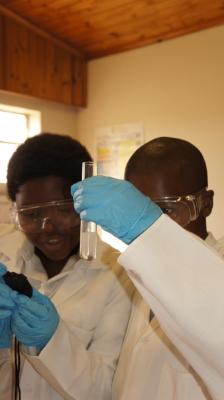 Last Modified: Wed, 20 Nov 2013 15:05:17 SAST