Dr Merran Toerien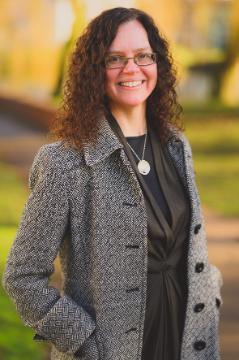 Dr Merran Toerien is a Senior Lecturer in Sociology and Director of the Centre for Advanced Studies in Language and Communication at the University of York.
Having grown up in South Africa, Merran completed her BA(Hons) in Psychology and Gender Studies at the University of KwaZulu-Natal, Pietermaritzburg. She was awarded the Emma Smith Overseas Scholarship to pursue her PhD studies in the UK. Additional funding was also provided by the Sir Richard Stapley Educational Trust. Merran began her PhD at Loughborough University and completed it at the University of York. Titled, Hair Removal and the Construction of Gender: A Multi-method Approach, the PhD was supervised by Celia Kitzinger and Sue Wilkinson. The thesis consists of a series of projects, including a study of interaction in the beauty salon using conversation analysis (CA). At York, Merran trained extensively in CA and this is now her methodology of choice.
On completing the PhD, Merran worked as a researcher in the Department of Social Medicine at the University of Bristol, focusing on health professional-patient interaction in recruitment to trials and neurology clinic appointments. She then returned to York to work with Paul Drew and colleagues on a study of adviser-claimant interactions in the UK's Jobcentre Plus. During the course of this project, Merran was awarded an RCUK Research Fellowship at York in "Communication and Language Use in Interaction". This allowed her to focus on developing her research portfolio for a period of five years, after which she transferred to a full lectureship.
Her current research focuses on the application of conversation analysis (CA) to interaction in institutional settings. She has a particular interest in how patient choice is managed in healthcare, which has been the focus of her most recent projects, funded by the UK's National Institute for Health Research. She loves teaching CA and has delivered training in Brazil, China, The Netherlands, South Africa and the UK.
Last Modified: Mon, 24 Aug 2020 10:02:19 SAST