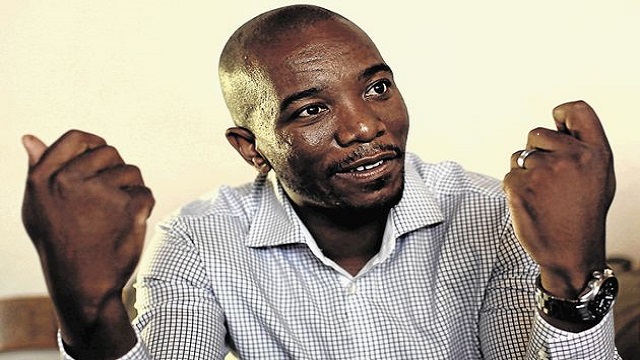 PW Botha used "Total Strategy" to take government propaganda to a whole new level. BJ Vorster sought to control the news by effectively bankrolling and controlling a newspaper.
"To the apartheid government' a free press was one of the single biggest threats to their status quo. Keeping citizens uninformed and misinformed was key to their survival'" Democratic Alliance leader Mmusi Maimane said on Thursday.
"Now' fast-forward two decades. While our government doesn't miss an opportunity to remind us of the freedoms they helped deliver – and particularly our free media – there is clear evidence that we have regressed on this front."
Delivering the Annual Barry Streek Lecture' hosted by the Cape Town Press Club' Maimane asked: "Have we allowed certain freedoms to become threatened once more – perhaps not by any singular action' but rather through a slow creep of infractions?
"Of course' the one that immediately springs to mind here is the freedom of the press in South Africa."
He said there has been "a slow creep…of large chunks of our media (falling) into the hands of those who have every reason to push a particular agenda".
Maimane acknowledged that the current government had no big "Total Strategy…but rather a multitude of small attacks that have left sections of our media compromised and open to influence".
He cited the "African National Congress-connected Sekunjalo's takeover of the Independent Group" as an example of the threats facing press freedom' along with the "ANC-connected Gupta family's ownership of The New Age newspaper and ANN7 TV"' the "deployment of ANC cadres to fill critical positions on the SABC Board"' "government's call for quotas of 'Happy News' from broadcasters"' "government's call for 'patriotism' instead of investigating large-scale corruption"' and "government's Protection of State Information Bill".
The scrambling of parliamentary proceedings and attacks by police members on journalists and photographers were also cause for conern' he said.
"These are not disconnected events. There is a thread that runs through all of them' and that thread is the ANC government'" the DA leader said.
"As it becomes increasingly threatened' it becomes increasingly paranoid."
Maimane said that while the ANC is powerless to "ward off blows in parliament' in various courts' in our Chapter 9 institutions and in an often-hostile social media' it can try to control the way all of this is reported in the mainstream media". "The ANC's once-safe position as the overwhelming party of choice is coming under attack from all sides' he added.
"How far the governing party will go to prevent this from happening is not yet clear. But judging by the way they are already trampling on our press freedom' it does not bode well."
He concluded: "We owe it to all who dedicated their lives to a free and impartial press back when a democratic South Africa was still a distant dream.
"We owe it to the memory of people like Barry Streek."
(Barry Streek' a renowned political journalist and anti-apartheid activist' died in 2006 after an 18-month battle with brain cancer. The Cape Town Press Club initiated a scholarship in his name for people from previously disadvantaged backgrounds to study journalism at Rhodes University.)
Source: timeslive.co.za
Article: RDM News Wire
Photo: HALDEN KROG