Basic Computer Literacy
This course is designed for the beginner learner. It starts with the very basics of how to use a mouse and then systematically develops the learner's ability to the point of being able to create typed documents, gather information from the World Wide Web, send emails and manage files.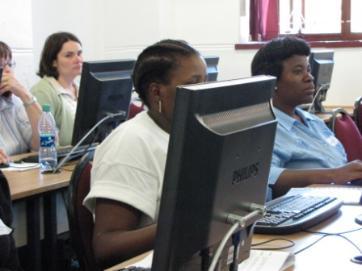 Entrance requirements:
Regular Access to a computer at home or at work with the necessary software installed.
English literacy at the Grade 12 level or equivalent (i.e. where the individual has recently worked in a job where English skills were actively used.)
A minimum score of 80% in the Basic Computer Literacy pre-test.
Last Modified: Mon, 03 Jul 2017 09:28:56 SAST