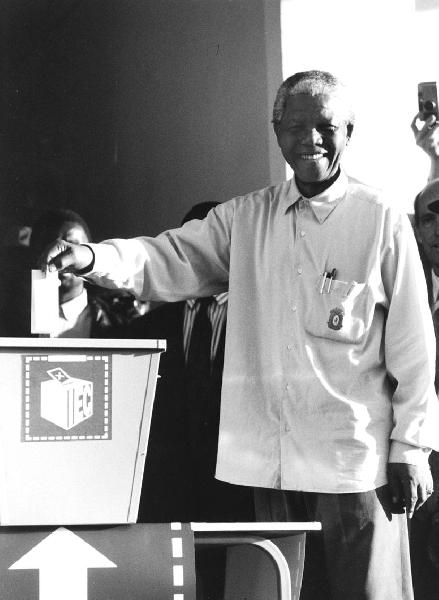 HISTORY IN THE MAKING" SEMINAR
THURSDAY 4 JUNE 2009
Seminar Room 21
History Department
4.00 p.m.
Professor Paul Maylam
Archetypal hero or living saint? Thoughts on the veneration of Nelson Mandela
[Picture: Nelson Mandela Voting in South Africa's First Democratic Elections, April 1994: ANC website.]
Visit the ANC website page on Historical Documents
This section contains documents that were either produced by the ANC, about the role of the ANC and its allies in the struggle for liberation or directly concerned with the ANC,. It includes selected biographies.