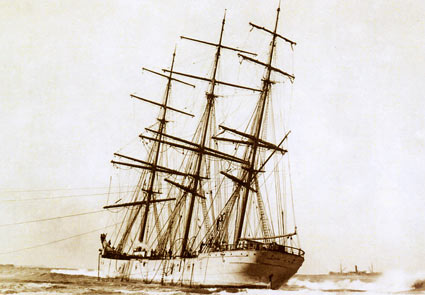 Local historian Keith Tankard has completely revamped his older website on East London history to ceate the (New) Labyrinth of East London Lore.
Sven Herselman reports on Daily Dispatch Online ... On the site one can access a massive data bank of information, from the history of the area to family histories, landmarks,  shipwrecks, wars, Xhosa history and interesting pictures. A big aspect of this data base is the full history of the Eastern Cape's German Settlers being made accessible on the Internet for the very first time.
'An extremely important addition is the German Military Settler database. Some 2 360 legionnaires from the British German Legion were settled in this region in 1857 at the conclusion of the Crimean War but up till now very little has been known of them,' said Keith. 'Not any more. Not only is their story being told on the New Labyrinth but a researcher from Johannesburg, Nolene Lossau, has provided the Labyrinth with her entire database of each legionnaire.'
He added that at the click of a mouse, one can now find out who each legionnaire was, where he came from, his rank in the legion, where he was settled and aboard what ship he came to the Eastern Cape.
'Each and every document from the old Labyrinth has also been thoroughly overhauled,' added Keith ... "
Pic: S.S. Orient was a Russian sailing ship which ran around off what is now known as Orient Beach.