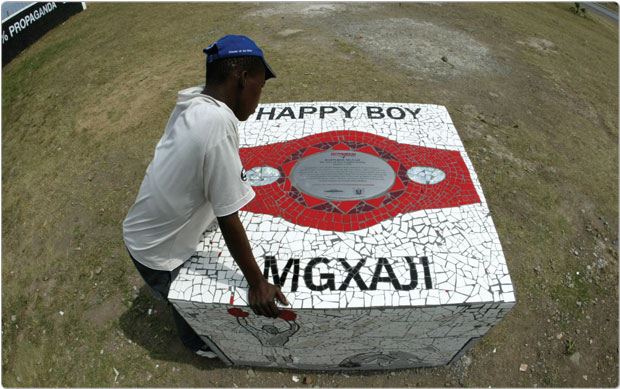 In 2006-7, the South African History Archive teamed up with the Sunday Times Heritage Project to develop the archive material on this website
» Archbishop Desmond Tutu: East London Truth and Reconciliation Commission hearing.
» Athol Fugard: background to his play, 'Master Harold … and the boys'.
» Enoch Mgijima: The Eastern Cape prophet and the story of the Bulhoek Massacre.
» George Pemba: One of South Africa's most talented, but unrecognised, artists.
» Happyboy Mgxaji: Mdantsane's first great boxing hero.
» Nontetha Nkwenkwe: The Church of the Prophetess Nontetha survives to this day.
» Raymond Mhlaba: the first premier of the new Eastern Cape.