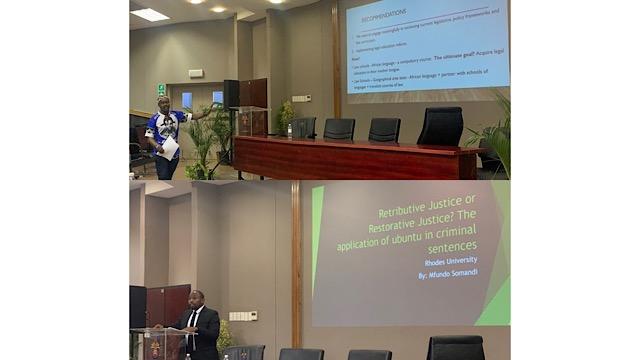 On 15 July 2019, the South African Law Dean's Association hosted the "Law Students' Conference on the Decolonisation and Africanisation of Legal Education", at the University of Venda.
Students from 15 South African Higher Education Institutions participated and presented papers based on the conference theme. Two of our final year students also participated in the conference and presented the following papers:
Thokozani Dladla - "Breaking the language barrier in legal education: A method for Africanising."
Mfundoluntu Somandi - "Retributive justice or restorative justice? The application of Ubuntu in criminal sentences."
Congratulations to both students and all the best with the finalisation of your papers.