Adv Shuaib Rahim (M.Int.Dir)
BJuris (UPE), LLB (NMMU), LLM: Corporate Law (UNISA)
Senior Lecturer
Advocate of the High Court of South Africa
Chairperson of the Academic Freedom Committee
Email: s.rahim@ru.ac.za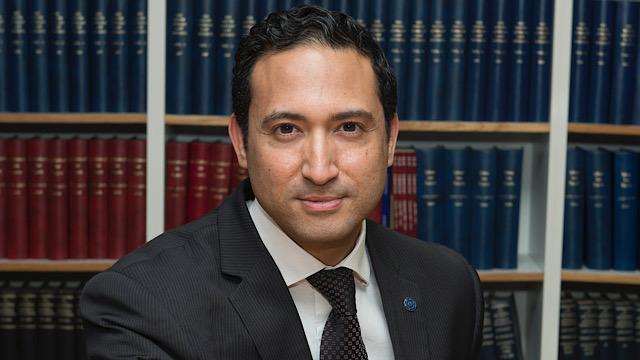 Shuaib Rahim volunteered for the Human Rights Trust, working with the rehabilitation and reporting of abuse of persons in detention. He was very active in student societies, receiving University Colours from the University of Port Elizabeth.
In 1996 he became a member of Amnesty International where he served on the South African Board and in 1999, he helped established the Amnesty International, International Lesbian, Gay, Bisexual, Transgender, Intersex network and was appointed African Representative. He represented Amnesty International at the Durban Commonwealth Heads of Government meeting and internationally at conferences and campaigns in London, Rio de Janeiro and Amsterdam.
On the home front, Shuaib worked with the National Coalition for Gay and Lesbian Equality and the Lesbian and Gay Equality Project to assist with strategic litigation, legislative reform and policy development within the South African National Defence Force and the Secretary of Defence.
During the Jali Commission of Inquiry, Shuaib was part of the team that researched and presented evidence to the commission on human rights abuses in prisons in South Africa, particularly focussing on abuses against lesbian and gay prisoners.
Shuaib Rahim joined Rhodes University from the Nelson Mandela Metropolitan University in July of 2016 where he lectured Insolvency and Company Law and coordinated the Commercial Law Module for BCom students. As Senior Lecturer, he lectures the Law of Property (A and B), International Trade Law and the Law of Competition and is a guest lecturer on the MBA programme at the Rhodes Business School. He is actively involved in Community Engagement and Civil Society Projects with a focus in Sustainability, Ethics and Corporate Governance. Since his employment at Rhodes, he has been appointed as the Independent Electoral Board Impartial Officer for Rhodes University SRC Elections; to the NEDLAC Communal Property Association Amendment Bill Task Team. Shuaib is also appointed as a Proctor (and full member of the Disciplinary Board) and member of both the Disciplinary Appeals Board and is an active member of the Board that hears allegations of sexual violence at Rhodes University.
Shuaib Rahim was born in Port Elizabeth and he obtained his B.Juris at the University of Port Elizabeth. He completed his LLB at the NMMU, being admitted in 2009 as an Advocate of the High Court. He was awarded his Master of Laws (LLM) in Corporate Law by the University of South Africa. His research focus is corporate ethics and criminal liability. He has published internationally on sexual orientation and has co-authored human rights training manuals.
He held the position of an elected office bearer to the Board of the Nelson Mandela University Alumni Association Executive Committee and was a Board Member responsible for Chapters. He was a member of the Rotary Club of Algoa Bay where he held Board position as Chair of Fundraising as well as the Chair of the Health Committee which coordinates Rotary National Health Day Programme. He has recently been accepted as a member of the Institute of Directors South Africa (IoDSA)
Current Research Projects:
The SETA Governance Research Project.
The Erasmus+ funded inter-university project to Professionalise Undergraduate Academic Teaching (PUAT) of the United Nations Sustainable Development Goals.
Last Modified: Mon, 02 Mar 2020 13:17:53 SAST