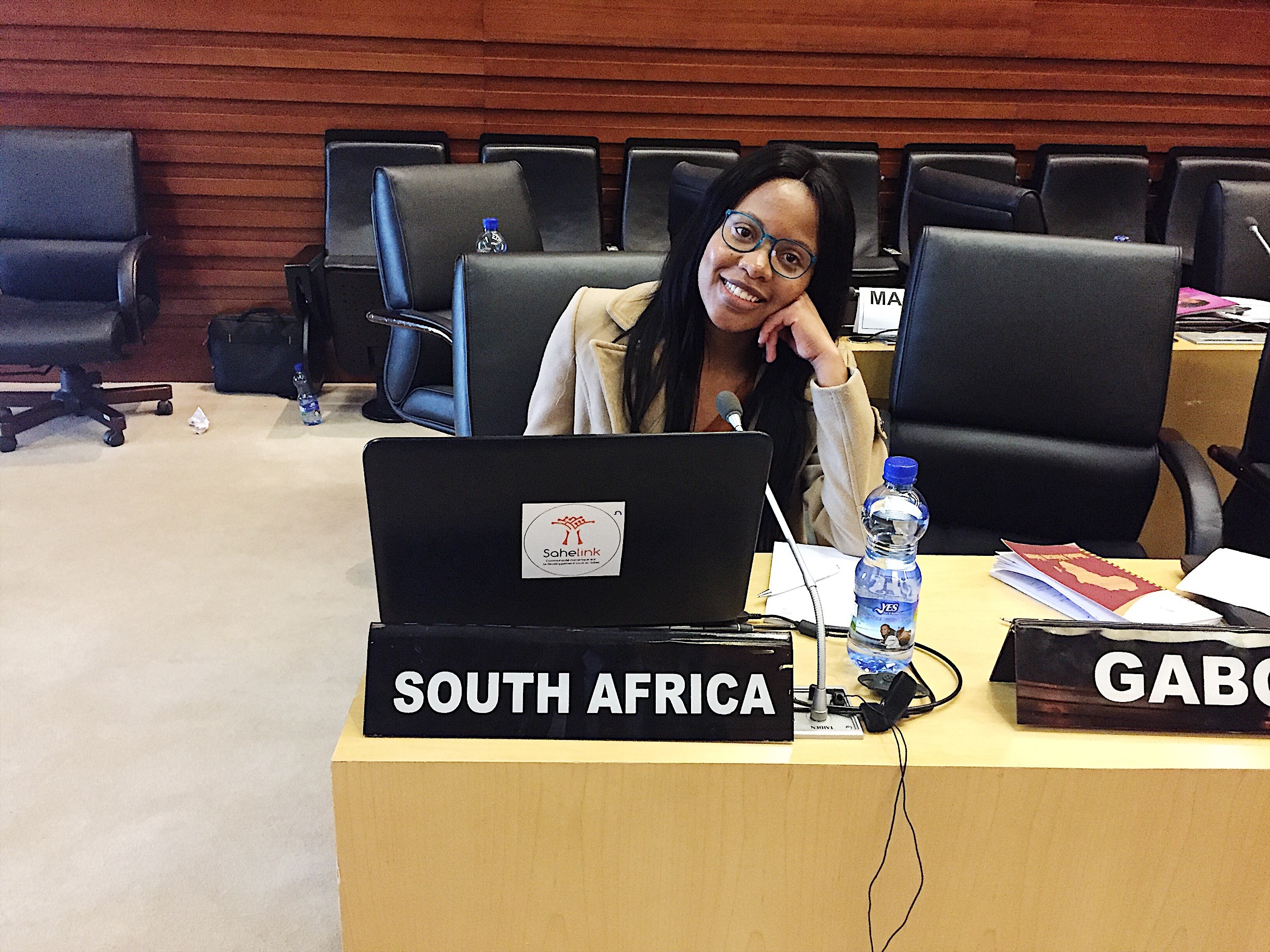 Rhodes > Law > Latest News
Final year LLB student Trecia Makhubele was selected to represent South Africa at the Model African Union summit
Date Released:
Thu, 18 October 2018 12:25 +0200
Final year LLB students Trecia Makhubele was selected to represent South Africa at the Model African Union summit hosted by the Friedrich-Ebert-Stiftung in partnership with the AU, from October 2nd to 4th, 2018 in Addis Ababa. She was amongst 20 students from Rhodes University, Fort Hare and NMU that were selected to be part of the prestigious Friedrich-Ebert-Stiftung Fort Hare Autumn School on Social Democracy and Political Economy, a leadership programme supplementing the formal academic curriculum of university students. This is a unique opportunity to enhance students critical thinking while empowering young minds.
Due to Trecia's participation and interactions at the Autumn School she was selected to represent South Africa at Model AU at summit. During the conference delegates mostly constituted by young people from all over the continent prepared and adopted 3 Resolution papers by simulating The African Committee of Experts on the Rights and Welfare of Children, The Peace and Security Council and ECOSOCC.

Trecia says sharing her vision for Africa with fellow African brothers and sisters from across the continent as well as listening to their visions for our continent inspired her. She says it made one thing clear "Our governments needs to increase their investment in the youth. An investment in the youth is an investment in the future and prosperity of Africa. New buildings and roads mean nothing if Africa's youth is not empowered to make use of these."
Source:Law Faculty