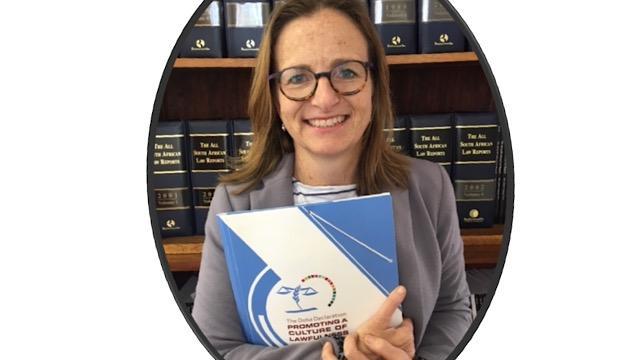 Focusing on their integrity and ethics modules for universities, Helen was tasked with contextualising the UN's professional ethics module (Module 14) by applying it to the legal profession, and in the context of South Africa.
The module has been developed in a variety of innovative ways to make it useful for law schools in South Africa by: (1) taking into account specific local, cultural and organisational contexts; (2) developing local problem questions translated into isiXhosa, (3) producing a short documentary on an ethical dilemma experienced by a prominent advocate in South Africa; and (4) providing lecturers and students with a list of relevant African legal ethics literature.
The localisation of the module takes place in the context of recent reports that ethics in the South African legal profession is at an all-time low (see here), and where professionals have been thought to be the facilitators of state capture and corruption more generally (see here). The UN's professional ethics module is thus adapted to take into account these global and local ethical issues in the practice of law.
Helen hopes to present the module to the South African Law Dean's Association at their next meeting, and then to workshop its contents with interested lecturers from the various law schools around the country. Helen believes that the module provides law students and legal practitioners with the tools to navigate the legal and moral aspects of representation. In particular, she believes the short documentary featuring Wim Trengove SC will be a powerful teaching tool for South African law students as it deals directly with the conflict between compliance with professional code and personal morality (watch the video here).
More information about the project and the module can be found here.