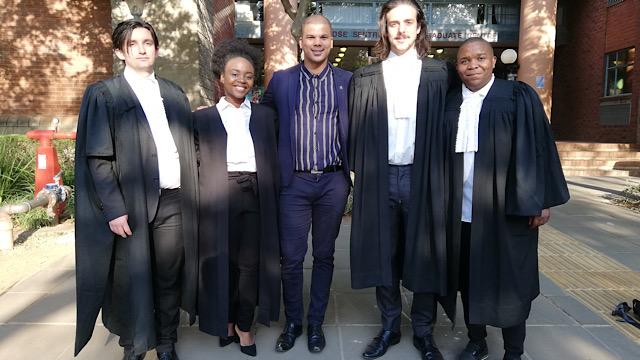 Mr Shaun Bergover recently accompanied and coached four of our students at the Lexis Nexis Moot competition in Pretoria, hosted by the University of Pretoria. The competition was on 5 and 6 October 2019.
The four students are:
Keanen-Troy Johnson
Tonthoza Saukila
Kyle George
Tsepo Lepelesana
The topic was about whether the authorization of a coal-fired power station requires consideration of climate change in terms of domestic and international law.
The competition was tough and our students did their best and learned a lot in the process.