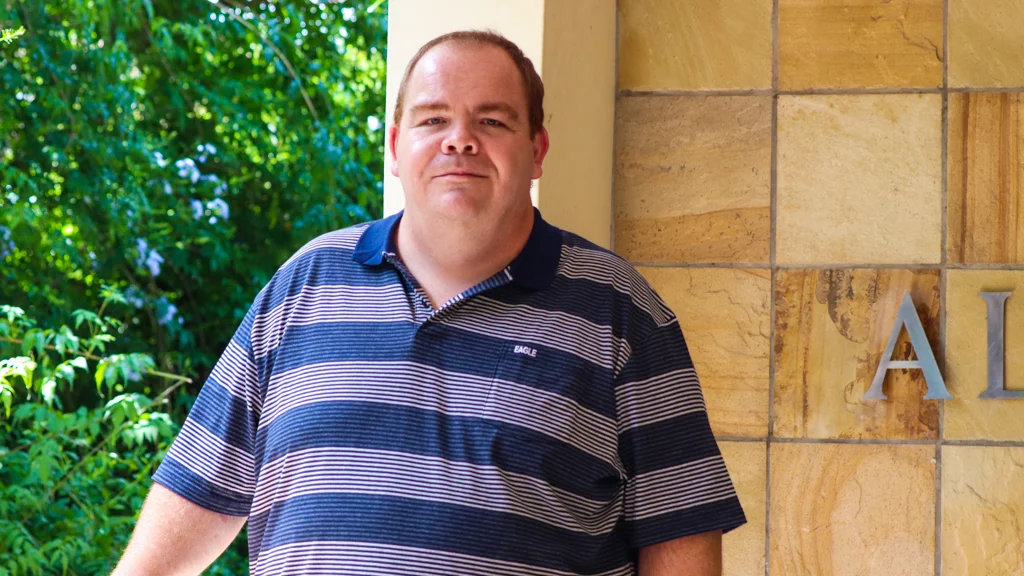 Rhodes University LLM student and part-time lecturer, Hugh Harnett has been announced as the winner of the prestigious South African Law Reform Legal Essay Competition (SALRC) for 2021. The results were delayed due to COVID-19 restrictions and were only announced last week.
SALRC is engaging young legal minds in generating innovative ideas on issues of law reform. The competition aims to honour a range of South African legal achievers, who have dedicated their lives to the advancement of our constitutional democracy. As from 2018, the competition is dedicated to the memory of the late Chief Justice Pius Nkonzo Langa who served South Africa with dignity and distinction.
Harnett entered the competition in 2021 when he was still an LLB student. He came first in the LLB category for his essay titled: "Should career assets be catered for upon divorce? The case for the inclusion of career assets as property in a spouse's marital estate". He said the decision to "Career Assets" stemmed from the SALRC discussion paper reviewing aspects of Matrimonial Property, which asked whether Career Assets should be included as property upon divorce.
"Career Assets, including academic and professional qualifications, career experience and earning capacity, have to date only been litigated in foreign jurisdictions. In the South African context, very little had been written about it. My inner accountant took one look at Career Assets and said, "of course, it's an asset! Of course, it can be valued!" and that is where my interest and research focus on Career Assets began," said an overjoyed Harnett.
He thanked Prof Kruuse, whom he said from the onset, encouraged him to take the Research Essay Elective as part of his final year of LLB and suggested he looks at the SALRC discussion paper for inspiration. "Prof Kruuse's encouragement, mentorship, and input were and remain invaluable in my research, then and now," he added.
Harnett said winning the essay competition validates his decision to change careers. He graduated with a Bachelor of Accounting from Rhodes University in 2002 and qualified as a Chartered Accountant in 2005. Outside jobs in the accounting profession, locally and abroad, he taught at Rhodes University within the Accounting Department in 2006/7 and from 2011-2019 as a Senior Lecturer. "In 2019, I made the difficult, albeit in hindsight, one of the best decisions I made to take the plunge to resign from the Accounting Department and study full time towards my LLB," he fondly said.
He said the accolade deeply humbled him from the SALRC. "I am indebted to my LLB lecturers, who taught me from Foundations of Law in first year to the Final Year of the LLB. The knowledge and expertise they imparted were crucial in developing my academic writing and knowledge and appreciation of the law, which fed into the research essay. Special thanks must also be extended to the Dean, Prof Laurence Juma, the Research Essay Elective Co-ordinator, Mrs Driver, and all the staff who encouraged me and were happy to assist with any question of the law that came up in my research," said the 43-year-old Makhanda raised student.
Prof Kruuse said the competition is highly competitive, but she was not surprised that Harnett won it. "As a mature student and qualified as a Chartered Accountant prior to his law degree, Hugh is uniquely placed to provide insight into this challenging topic. What is so significant, and gratifying is that the rationale for his recommendation for reform is premised on gender equality and the protection of those most vulnerable in marriage upon divorce," she said.
Harnett wins a R20 000 cash prize as the winner, and Prof Kruuse wins a R2 500 in Juta book vouchers as the supervisor. They will both attend the awards ceremony to be held in Johannesburg on 24 February 2023.