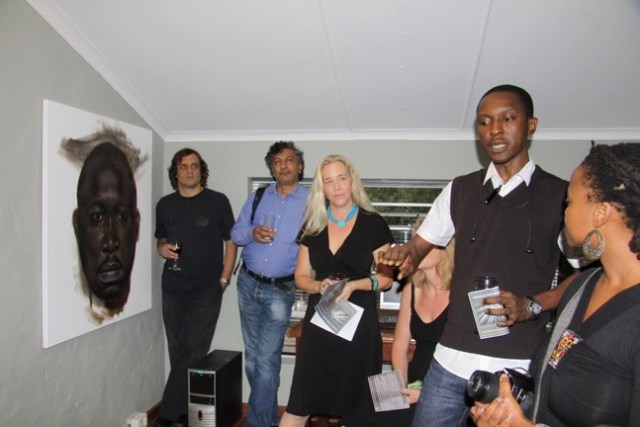 Rhodes > Ruth Simbao > Latest News
Postgraduate Bursaries: 'Geopolitics and the Arts of Africa'
Date Released:
Thu, 15 October 2015 15:04 +0200
Professor Ruth Simbao, NRF Chair, Geopolitics and the Arts of Africa (Fine Art Department, Rhodes University), invites suitable candidates to apply for postgraduate bursaries for PhD and MA/MFA studies in 2016. Funded postgraduates are expected to be active participants in a supportive research group environment throughout the duration of their studies, and to work on topics that resonate with the core research of the Chair.
Core Chair focus:
Research focuses on the arts in relation to the African continent, 'global Africa' and the 'global south', and grows out of the Visual and Performing Arts of Africa (ViPAA) Humanities Focus Area that was founded in 2011.
Research sub-themes connected to the core focus:
'Place', site and art
Globalisation and the geopolitics of art
The curatorial turn, biennialisation and the 'south'
Placing 'Africa'/Writing 'Africa'
The production of knowledge and the construction of discourse
The reorientation of privilege in the artworld
Agency, diversity and democratisation
South Africa's relationship to the African continent
Available degrees:
PhD, MA, MFA (studio practice), MFA (curatorial studies)
PhD bursaries are held for three years and MA/MFA bursaries are held for two years.
* Please note that all criteria of the Fine Art Department, Rhodes University and the National Research Foundation are applicable.
Application process:
Please send the following documents to arts.africa@ru.ac.za by the 30th October 2015:
Recent academic transcripts
CV
A two to six page proposal that includes: 1) Research interest and connection to Chair research areas, 2) proposed methodology, 3) a statement on what you perceive as the benefits of working in a research team and what you could offer to this type of research environment, and 4) a statement on why you want to pursue postgraduate studies
Digital portfolio of studio practice/curatorial work if applying for MFA (this will be assessed by relevant staff in the department and MFA study is subject to relevant supervision capacity)
For further information please contact Professor Simbao (arts.africa@ru.ac.za)
Source:ViPAA