Working for Water
Working for Water was launched in 1995 in an effort to address the problem of invasive vegetation and unemployment. It is a multi-dimensional initiative led by the Department of Water Affairs and Forestry, Environmental Affairs and Tourism and Agriculture.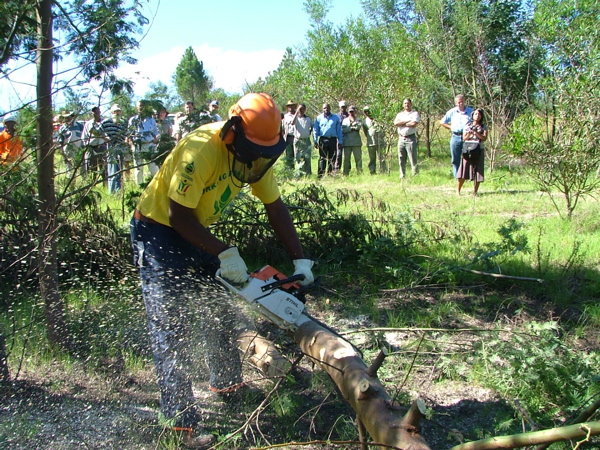 Albany Working for Water educational demo
With 300 projects throughout the country, the programme aims to enhance water security, improve ecological integrity, restore the productive potential of land and promote sustainable use of natural resources and invest in the most marginalized sectors of South African society. Albany Working for Water actively engages in public education programmes, as well as conducting ongoing clearance of invasive alien plants (IAPs) and land rehabilitation work.
Write to: P O Box 491, Grahamstown 6140
Make contact: Jonathan Pryor, Albany WfW Project Manager: jonathanpryor(at)gmail.com or phone +27-46-636.1449, fax +27-46-636.2983, mobile/cell +27-72-507.8919
Go to the Rhodes University ENVIRONMENT front page
Last Modified: Fri, 15 Jul 2011 15:02:00 SAST