Students Environmental Action at Rhodes University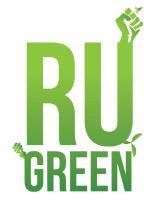 As future leaders, our students carry a responsibility to embrace learning and leading to a sustainable future. Their commitment, critical thinking, innovation and action are vital!
RU Environmental Representatives play an important role in promoting sustainability on campus. This section contains information on resources, support networks, leadership, roles and responsibilites.
SRC Environmental Councillor supports the Enviro Reps, and:
1. Represents the SRC on the Environmental Committee
2. Engages the University on the implementation of the Environmental Sustainability Policy
3. Coordinates all environmental programmes on bahalf of the SRC
4. Promotes environmental awareness within the hall system and across campus
5. Promotes the incorporation of the environmental issues within the cuuiculum by liaising with the Academic Councillor
6. Assists students on any initiatives relating to environmental concerns

Enviro Reps Roles and Responsibilities
Promotes environmental awareness and action as well as organise and oversee environmental activities in the res/hall.
Key focus areas include (see the Enviro Reps Guide‌‌‌‌‌):
Promote environmental awareness and action in your res/hall throughout the year.
Ensure ongoing, efficient and effective continuation of residence water-wise and waste-wise activities, involving all residents.
Organise at least one additional environmental project (focusing on energy/sustainable travel/biodiversity/other) during the year, and involve residents.
Involve resident in at least two environmental events on campus.
Report on activities at House Meetings and to the SRC Environmental Councillor.
Hand over records of res environmental activities to next Environmental Rep before November exams.

It all starts with small actions...
Join a Student Society or Support Group: Consider signing up!
Common Ground: Engaging with the soil, growing good food.
Children Of The Soil: COTS promote self-empowerment, environmental sustainability and resilience.
Enactus: Creating community development projects that put people's own ingenuity and talents at the centre of improving their livelihoods.
SOAR: Students' Organisation for Animal Rights aims to foster an understanding of the broader impact of our lifestyle choices.
Galela Amanzi: Xhosa for "Pour the Water", they raise funds to install rainwater tanks in neutral areas in previously underserviced communities thus providing access to a sustainable supply of clean water.
Legal Activism - Environmental: The Environmental Portfolio of the Rhodes Legal Activism Society raises awareness of environmental law and its implications for communities.
WildREACH: Conservation through knowledge - promoting social and environmental sustainability through outings & wildlife projects.
Masincedane Soup Kitchen and Skills Transfer - support a soup kitchen in Xolani through fundraising and skills transfer.

The Catchment Research Group, based in the Geography Department, the group hosts monthly seminars on topics related to water, to encourage interdisciplinary discussion around water issues.
Last Modified: Fri, 10 Jul 2020 13:27:24 SAST