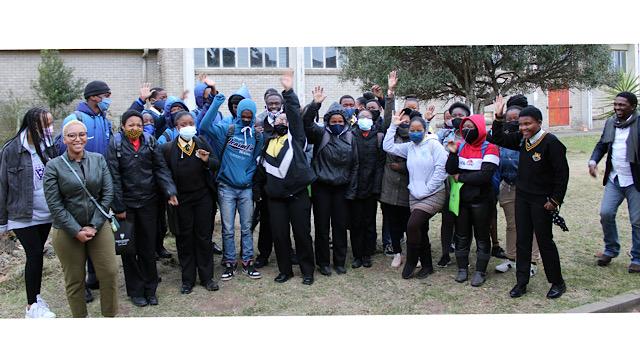 On 27 August 2021 and 4 September 2021, the iKamva Youth students hosted the Law Faculty staff and postgraduate students for a career talk. Discussions included career and degree choices at Rhodes University and other higher education institutions. The students asked many questions about the differences between a degree and a diploma, the challenges people face in the first year of higher education studies, and what to do if your high school subjects are mismatched with the degree you want to pursue. The group also discussed funding issues, relationships and self-discipline. The students enjoyed the two sessions. Each student received a small pack containing PPEs and stationery.

It was a fruitful experience for all involved. Thank you to Mr K Lungisa for ensuring that students were in attendance. Thank you to Ms L Ndyulo for her captivating story-telling and to Ms A Phephu for her exciting quiz session.

We wish iKamva students a very fruitful examination season and a bright future.