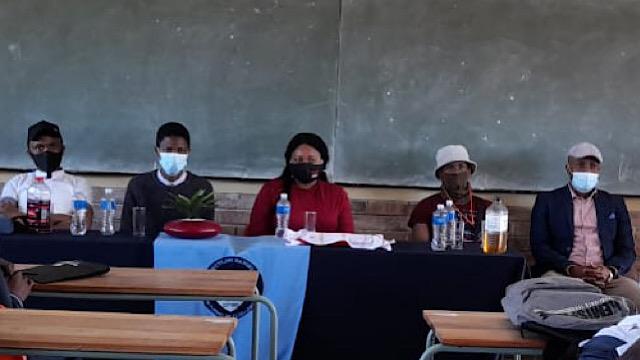 On 14 October 2021, Inkululeko and partnered with the Rhodes University, Faculty of Law in a career talk. Representatives from both organisations spoke to matric students at Nathaniel Nyaluza Senior Secondary School and Kutliso Daniels Secondary School. The main points discussed include the importance of a matric certificate, steps to make career choices, pitfalls to avoid when making career choices, and the role of education in career options.
Both sessions were informative and fun. We laughed with students and also spoke of social issues including interpersonal relationships and gender-based violence.
Thank you to the team: Mfundo Ntshwaxa, Zuko Gqadavama, Mfundo Makhasi, Xolani Madlabathi and Nomalanga Mashinini.