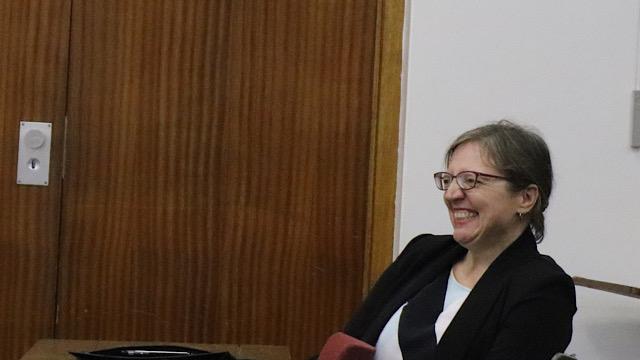 On behalf of the Law Faculty, I would like to take this opportunity to thank her for her unstinting and committed service to the Faculty. She has certainly put her 'heart and soul' into it, always with the best interests of her students as a top priority, and has been a wonderful advocate for the interests of the Law Faculty, both within the University and beyond. Another hallmark of her term has been her unwavering commitment to the excellence of the academic project, and her promotion of legal research in the Faculty, both among staff and students. All of this has taken place against a background of unprecedented and extremely challenging times, including two rounds of student fees protest action, anti-rape protest action, and the current Covid-19 pandemic. She rose to these challenges with characteristic energy and gusto, sometimes at great personal expense, for which we are most grateful.
Prof Laurence Juma steps up to become Acting Dean of Law until 30 June 2021, which promises to be a seamless transition, given his experience as Deputy Dean from 2014 until now. His commitment to academic excellence and his personal productivity in research and postgraduate supervision bodes very well for the Faculty – he is a past recipient of the prestigious University Senior Researcher award. Likewise, Prof Helena Van Coller assumes the role of Acting Deputy Dean of Law until 30 June 2021. She brings to the position a wealth of many years of teaching experience in the Faculty and understands well the needs of the students. As Chair of the Faculty Research Committee she provides leadership in regard to research, and through her own productivity is a fine example to her more junior peers.
We wish both Professors Juma and Van Coller very well as they take the Faculty forward during these uncertain times.