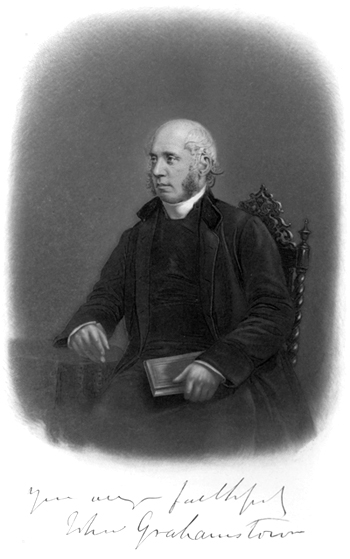 Project Canterbury is a free online archive of out-of-print Anglican texts and related modern documents. It was founded in 1999 and is an all-volunteer effort; it is not affiliated officially with any church body.  Documents hosted on Project Canterbury are believed to be in the public domain unless otherwise indicated; for-profit use of any material on this site is explicitly forbidden. Reproduction for study or religious purposes is permitted under the terms of the Creative Commons Deed.
There are several items on South African Anglican history
Pic: Bishop John Armstrong, first Bishop of the new See of Grahamstown, 1853. Frontispiece from: A Memoir of John Armstrong, D.D., Late Lord Bishop of Grahamstown, by the Rev. T. T. Carter. Oxford and London: John Henry and James Parker, 1857.