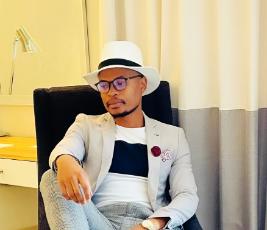 Lecturer
Bsc Hons Physics (Cum Laude), MSc Mathematics (Cum Laude) (UWC)
Room 18a Maths Building (Drostdy Lodge)
(046) 603 7485
Teaching
Introduction to Analysis (In MAM202): Real numbers; open and closed intervals; sequences and series (convergence); functions of a real variable (continuity, limit); series of functions; Taylor series.


Topology (In MAT315): Sets and Functions; fundamental concepts of topological spaces; interior of sets; closure of sets; density; subspaces; bases; continuity; separation axioms (T0, T1 and T2).


Introduction to Category Theory: An honours course that reveals how different pure mathematics structures are related to one another. For instance, topological spaces, groups, rings and sets.


Research Interests
General Topology
Pointfree Topology
Pointfree Rings
Category Theory
Honours Projects
My research interest is in pure mathematics with topics in general topology, pointfree topology as well as pointfree rings. I use categorical notions to extend work in the mentioned topics.
Community Engagements
I am part of Mathematics Olympiad training for township schools in Grahamstown.


Media Release
1. 2020 University of the Western Cape: ``Class Of 2020: Mbekezeli Sibahle Nxumalo On The Shape Of Things - And His Undying Love For Mathematical Topology''
Last Modified: Fri, 11 Nov 2022 16:05:06 SAST