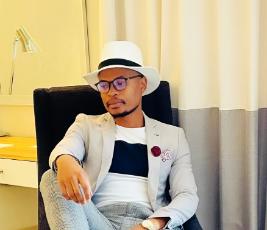 Lecturer
Qualifications:
Bsc Physics, University of the Western Cape
Bsc Honours in Physics (Cum Laude), University of the Western Cape
MSc Mathematics (Cum Laude), University of the Western Cape

Contact Details:
m.nxumalo@ru.ac.za, Room 18a Maths Building (Drostdy Lodge), (046) 603 7485

Teaching:
Introduction to Analysis (In MAM202): Real numbers; open and closed intervals; sequences and series (convergence); functions of a real variable (continuity, limit); series of functions; Taylor series.


Topology (In MAT315): Revision on sets and functions; topological spaces (fundamental concepts, closure, interior, neighborhood, subspaces, bases and continuity); lower separation axioms (T0, T1 and T2).


Introduction to Category Theory: An honours course that reveals how different pure mathematics structures are related to one another. For instance, topological spaces, groups, rings and sets.


Research Interests:
General Topology
Pointfree Topology
Category Theory

Honours Projects:
My research interest is in pure mathematics with topics in general topology and pointfree topology. I use categorical notions to extend work in the mentioned topics.
Media Release:
1. 2020 University of the Western Cape: ``Class Of 2020: Mbekezeli Sibahle Nxumalo On The Shape Of Things - And His Undying Love For Mathematical Topology''
Last Modified: Fri, 13 Jan 2023 18:21:51 SAST