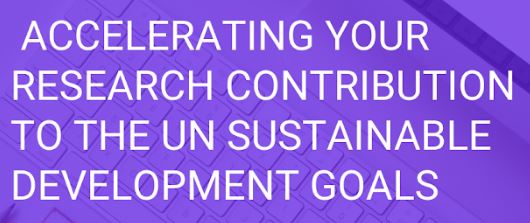 Accelerating Your Research Contribution to the UN Sustainable Development Goals
Across the globe, research-intensive institutions have made the United Nations Sustainable Development Goals (SDGs) an integral part of their missions. To advance research that addresses global challenges, they rely on important building blocks for that foundation.

Using the right data and tools, you too can accelerate your institution's novel research efforts with a truly multidimensional view of topics related to SDGs.

Join us to learn how Clarivate's Web of Science and InCites solutions help you:
Explore the historical foundation of today's breakthroughs
Uncover novel applications for a discovery across disciplines
Quickly assess the current research landscape for an SDG
Your host: Valentin Bogorov - Customer Success Architect
Date: October 27, 2022
Time: 9:00 A.M. EST
Please click Register