Postgraduate Commons
The Postgraduate Commons is located on Level 0 of the Library building, with controlled access from the Library Quad.
The Postgraduate Commons has been designed as a scholarly common room for all Rhodes University postgraduate students registered for Honours, Masters, and PhD degrees. It is a spacious area containing 28 workstations with access to the Internet, productivity software, and course-specific software. This facility provides Honours and senior postgraduate students with a "one-stop-shop" for access to electronic learning and research resources, plus office software to process their work.
The Postgraduate Commons is staffed during Library opening hours by a team of postgraduate student assistants to provide information, reference, and IT assistance.
Facilities include:
28 high-end computer workstations
Wireless internet access for laptops
2 group study rooms
4 single or double study booths
5 single study booths
Photocopying, printing & scanning facilities
Comfortable workspaces & "chill" areas
Contact details:
tel: 046 6037530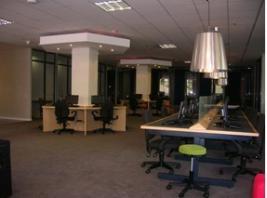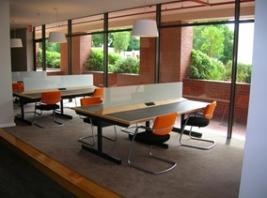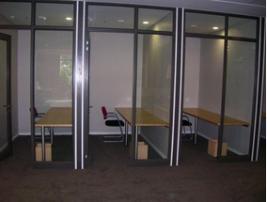 Computer work stations at Comfortable seating Study tables with power outlets Study booths
carousels and tables
Last Modified: Tue, 01 Feb 2022 10:38:25 SAST