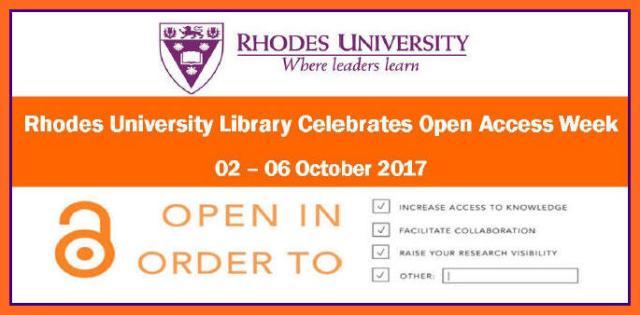 "Open Access is the free, immediate, online availability of research articles coupled with the rights to use these articles fully in the digital environment" (SPARC).
For more information:
Rhodes University Library is hosting their annual Open Access Week 2017‌ during 2nd - 6th October 2017.
The aim of OA Week 2017 is to raise awareness of Open Access practices in our daily lives at Rhodes University.
This purpose is aligned with the International Open Access Week theme: Open in order to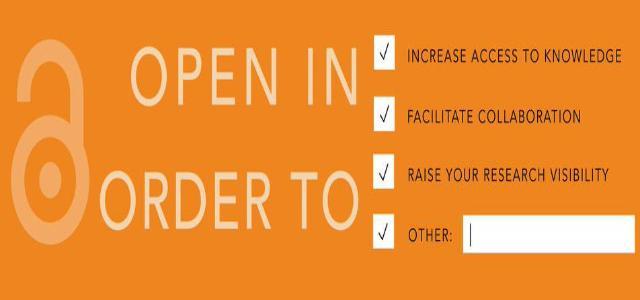 ‌