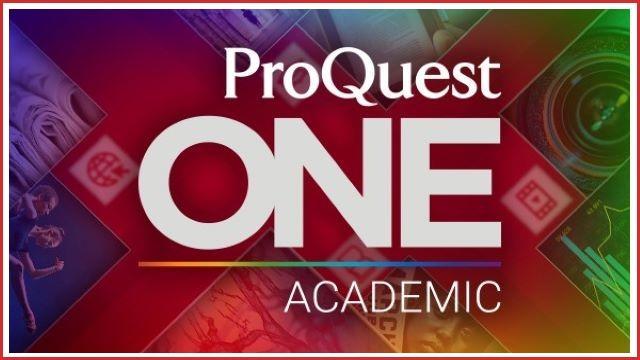 Free TRIAL Access to ProQuest One Academic (PQ1A) until 31 August 2019.
***ON CAMPUS ACCESS ONLY***
ProQuest provides unified access to the world's largest curated collection of journals, ebooks, dissertations, news, video and primary sources, all in one place.
Included databases:
Academic Complete- provides authoritative, full-text e-books in a wide range of subject areas.
ProQuest Central - This is the largest single periodical resource available, bringing together complete databases across all major subject areas, including Business, Health and Medical, Social Sciences, Education, Science and Technology, and Humanities
ProQuest Dissertations & Theses Global - is the world's most comprehensive collection of dissertations and theses from around the world.
Academic Video Online - makes video material available with curricular relevance: documentaries, interviews, performances, news programs and more.
Please provide feedback here