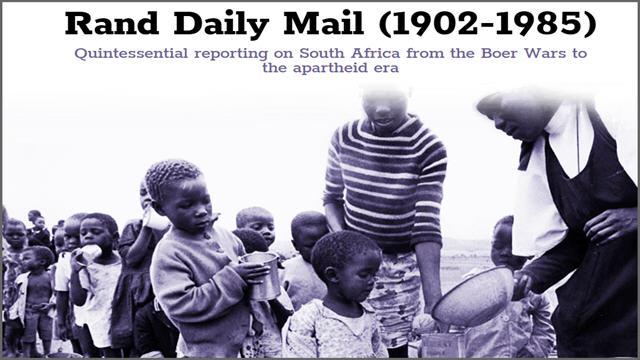 Rhodes University Library now subscribes to the Rand Daily Mail Archive (1902-1985)
The Rand Daily Mail is of great value to scholars, opening exciting new pathways to research a turbulent period in history.

It's archives are rich with insight into events related to South Africa's struggle for freedom and democracy, each covered in fascinating detail by a group of daring and talented journalists.

The Rand Daily Mail continued to be popular among more progressive readers until—after adopting an outspoken anti-apartheid stance amidst a massive clampdown by security forces—it was controversially closed in 1985.