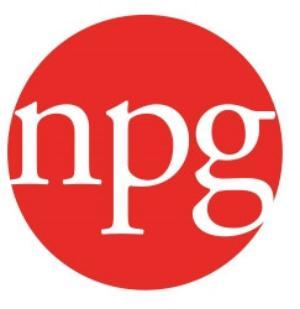 This September, all students at Rhodes University can benefit from unlimited access to articles via nature.com. Providing over 130 different academic journals in a wealth of research fields, nature.com sees visits from over 6 million users every month. Free Trial access to Nature.com from 1 Sept to 30 Sept 2015, including full text access to articles from August 2011 - September 2015.
As a member of the Rhodes University community, you can access nature.com from anywhere on campus, as well as off campus access via your institutional remote login.
For a taste of the content available through nature.com this September, a selection of journals is listed. Click on any title to see what paper is trending in that journal today:
Don't forget that this is just a selection of the content available to you on nature.com via the library at Rhodes University. If you're looking for a particular paper or field of study, you can use these helpful links:
Publications A-Z index – View a list of the entire Nature Publishing Group journals portfolio with this handy alphabetical list of titles.
Advanced search function – Looking for that elusive paper? Use this tool and you might just find what you've been searching for.
Browse by subject – Stay up-to-date on key developments in your field of interest with content from across nature.com in a single place.
For more information, talk to your librarian team today.