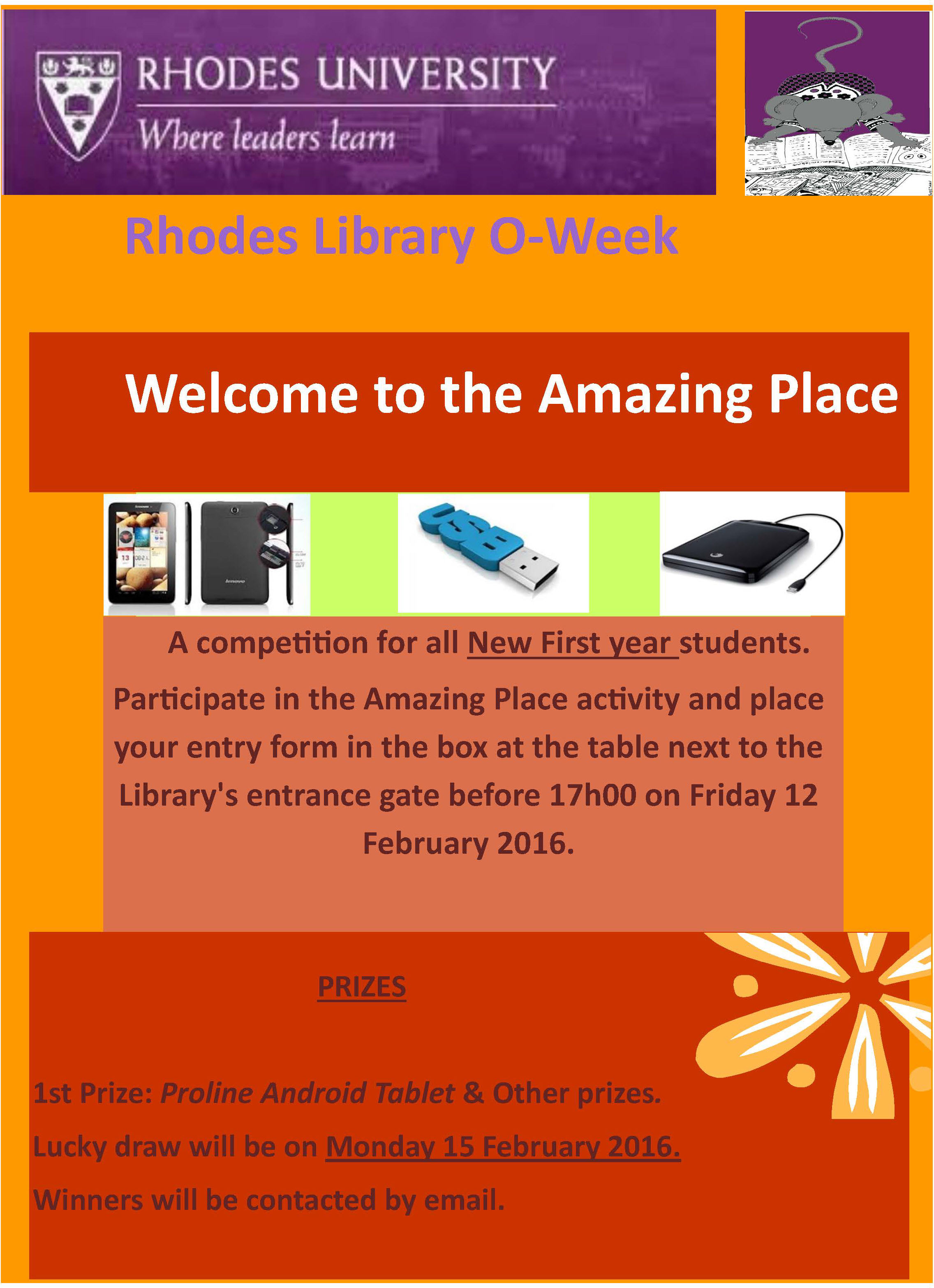 Rhodes > Library > Latest News
The Amazing Place!
Date Released:
Fri, 5 February 2016 11:12 +0200
Rhodes Library O-Week - Welcome to the Amazing Place!
A competition for all New First year students.
Participate in the Amazing Place activity and place your entry form in the box at the table next to the Library's entrance gate before 17h00 on Friday 12 February 2016.
Source:Library Services