Rhodes University Librarian scoops LIASA award
Rhodes University Library Services Director, Ms Ujala Satgoor is the first recipient of the Executive Librarian of the Year Award made by the Library and Information Association of South Africa (LIASA).
Rhodes University Chancellor, Judge Lex Mpati, appointed to head PIC commission
Rhodes University Chancellor and former Supreme Court of Appeal president, Justice Lex Mpati, has been appointed to lead a judicial commission of inquiry into the Public Investment Corporation (PIC).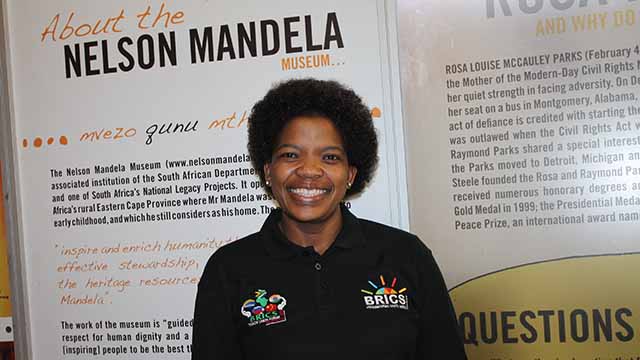 Cosatu's first woman president attends Rhodes Business School's Project Management Course
First woman president of Congress of South African Trade Unions (Cosatu), Zingiswa Losi, recently joined her colleagues in a Rhodes Business School short course on project management.
Rhodes University lecturer in high-level review panel
Rhodes University Political and International Studies Senior Lecturer, Dr Siphokazi Magadla, has recently been elected by President Cyril Ramaphosa to form part of a high-level review panel into the work of the State Security Agency (SSA).
Engagement in Action Podcast Series