1970 to 1979
Peter Avery (1970)
Peter left Rhodes at the end of 1973 and went to live and work in several different parts of Kwazulu-Natal. He is married to Deb and lives in Pietermaritzburg. They have two married daughters, Sarah in Gauteng and Nicky in New Zealand. They also have a foster son, Sihle, who lives with them in PMB.
Submitted November 2009
Bruce Backhouse (1970)
Bruce lives in Johannesburg and is well known for his watercolour paintings. In November 2008 he produced new works in a series of watercolour monotypes for his show, Mirror, at the David Krut Projects. Bruce was introduced to watercolour monotypes by visiting New York master printer Phil Sanders and this process allows the artist to build layers, textures and creates a very interesting and stunning effect that cannot be achieved by applying watercolours directly to paper.
Lynette (Becker) Hancher (1970)
Left Rhodes in 1971, worked in Cape Town for 3 years, moved to Johannesburg, got married in 1976, has a son and a daughter and 2 grandsons, all in Scotland where they moved to in Sept 2010 and where Lynette is working as a Property Consultant which she had been doing for 10 year in Jhb.
Submitted: August 2011
Rene de Beer (1970)
Left Rhodes in 1975, worked in Johannesburg for 23 years and has been living in Botswana since 1998.
Submitted: July 2010
Joy (Price) Coetzer (1970)
Living in Cape Town and working for National Brands.
Submitted: February 2011
Ian Sholto Douglas (1970)
Ian left Rhodes in 1972, and worked in Port Elizabeth for four years. He then spent five years in London, followed by five years in Johannesburg and then moved to Durban. His son attended Kingswood, whilst his daughter was the third generation to attend Rhodes. Ian has his own business which operates in the fast moving consumer goods sector, where they represent two well known international companies. Travel takes up most of his leisure time.
Submitted November 2009

Ed Goldberg (1970)
Left Rhodes at the end of 1973 with a Pharmacy degree. Has two children in their 30s and two granddaughters. Ed has lived in Canada since January 1980
Tony Granger (1970)
Tony attended RU 1970-1973 and 1978-1979 where he gained a BA LLB. At various times he was in Jan Smuts, Cory and Walker houses, before buying a farm on the road to Kenton. His wife Joy (who sadly passed away from cancer ) worked as secretary to the School of Fine Art under Prof Bradshaw and Joss Nel. After Rhodes, he was admitted to the Bar in September 1980 and later became a legal adviser to Old Mutual in Cape Town. He was also President of the Institute of Life and Pensions Advisers (now FPI). In 1987 he moved to the UK with his family (son James is a PE teacher, Chris a doctor) and have been in financial services in one form or another since then. He is a certified financial planner (CFP), advising individual and corporate clients. Tony is the author of over 14 books on finance and financial and tax planning, the latest being Tax-Efficient Investments Simplified, which provides a practical guide to tax-free investments, tax-reducing investments, taxable but efficient investments and tax-deferred investments.
‌
At the SA Business Awards ceremony in London 2010, Tony was awarded a Lifetime Achievement Award.
Other books written by Tony include, School and University Fees Simplified, Business Protection Simplified, Inheritance Tax Simplified and Pensions Simplified . He has also written a couple of murder mystery plays and a book of short stories, mostly about university days and his time in the BSA Police in Rhodesia, called Blondie's Revenge.
‌
Rob Jones (1970)
Rob is living in Johannesburg ( Dainfern Golf Estate in the Fourways area ) with his wife of 33 years, Megan and runs his own marketing logistics company based in Isando ( www.prompt-pac.com ) .
Has 3 children age 30,28 and 22 ( "ye gods" ).
Anyone living near or visiting the area who remembers Rob and "feels like a gentle game of squash or just talking some bull" contact Rob per the details below.
Tel: 011-2815500 / 5501 (Direct)
Mobile: 083 2683352
robj@prompt-pac.co.za
www.prompt-pac.com
Lynne (Webber) McMillan (1970)
Deputy Head of Hilton College – Lynne has filled various roles at Hilton since 1985 – Head of English Department, Director of Academic Administration, Director of Studies which she still holds in conjunction as the Deputy Head of Hilton College.
Dianne (Hay) Stewart (1970)
Dianne compiled and edited Durban in a Word, which are reflections on the city, by a number of prominent KwaZulu-Natal writers. Anybody who has lived in Durban will thoroughly enjoy the book and identify with the stories and if you have left Durban, the book will bring back fond memories and ignite the urge to reminisce.
‌
Throughout her career, Stewart has worked extensively in the field of the oral tradition. It inspired many of her children's books including The Dove and The Gift of the Sun which has been translated into Danish, Norwegian, Swedish, French, Spanish, Xhosa, Zulu Afrikaans and South Korean.

‌
‌
Her study of African Languages inspired her to publish a collection of African proverbs called Wisdom from Africa, which is dedicated to Professor Ant Davey, her isiXhosa Professor at Rhodes.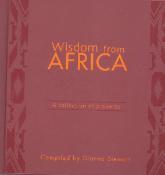 ‌
For her Masters degree in South African Literature she collected the songs of rural Zulu woman on sugar-cane farms on the north coast, which are powerful examples of socio-political oral poetry. Some of this work appeared in Women Writing Africa: Southern Region published by Feminist Press, New York.
Dianne Stewart is very influenced by the landscape. She has drawn inspiration from the north coast of KwaZulu Natal for her books and Plettenberg Bay provided the setting for her short story The Crash which won the Maskew Miller 'Young Africa' award, her youth novel Chasing the Wind which is being used in South African schools, and a collection of essays called Sea, Sand and Sky.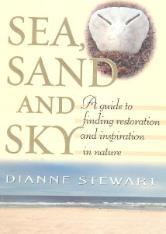 ‌
Recently she won the Indwe Risk Short Story competition for her piece Bread for the Journey. She teaches creative writing to adult groups and in schools and writes full time from her home on the North Coast, near Stanger/KwaDukuza.
The Zebra's Stripes is a wonderful collection of folk tales that find their origins in tribes from all over Africa, and have been retold by Dianne Stewart.
There are tales from the San, the Zulu, Zambia, Congo and West Africa, et al. At the end of each section - devoted to a type of animal - there are facts about the animal in question, adding to the educational value of the stories. The book is beautifully illustrated by Kathy Pienaar with great attention to detail.
In The Guinea-Fowl's Spots Dianne has created a unique collection of African Folktales, exclusively about birds. Drawn from across the continent, these tales often draw on human characteristics and are followed by African proverbs that illustrate various moral lessons. The book is beautifully illustrated by Richard Mackintosh.
Brian Dollery (1971)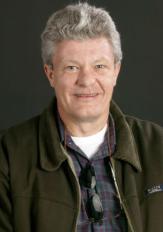 ‌
Prof Brian Dollery
Brian Dollery (1971) is a Professor of Economics at the University of New England in Armidale in northern New South Wales, Australia, where he has lived for the past 22 years. He has specialized in local government and runs the UNE Centre for Local Government. Despite periodic episodes of detoxification and rehabilitation, Brian is in good health and spirits.
Brian is in regular contact with several OR.
In a visit to London in September 2009, Brian met with Colonel Gordon Springett OBE (1974), Martin Battaliou (1983) and Rick Weakley (1983), all of whom remain extremely festive and reside in London.
Brian has also recently met John Jagoe (1971), who lives in Salisbury, England, Jeff Fisher, who lives in Wellington, New Zealand, and Andre "Amos" Mostert (1981), who alternates between South Africa and England. When he visits South Africa, Brian always connects with Philip Black (1974), who lives in Stellenbosch and Gareth Cornwell (1971), who lives in Grahamstown.
Brian can be contacted on bdollery@une.edu.au
Submitted: November 2009
Nathan Finkelstein (1971)
In June 2009, Dr Natie Finkelstein was awarded Honorary Life Membership of the Pharmaceutical Society of South Africa (PSSA) and On his 70th birthday, the town of his birth (Beaufort West) gave him Honorary Citizenship of the town.
The picture below shows Dr Finkelstein recieving the PSSA's award from the President of the Pharmaceutical Society of South Africa, Clive Stanton.
‌
Susan Flegg (1971)
After completing her degree and library diploma at Rhodes in 1995, Susan returned to Zimbabwe and worked at the University there. In 1989 she left the country with her family and went to the UK. She is divorced, her three children are now grown up, and she works as a librarian in a large law firm in Devon. "I still remember my years at Rhodes with great affection".
Submitted: June 2014
Christa (Heinemann) Mutavdzic (1971)
Christa Heinemann graduated 1974 with Bachelor of Arts from Rhodes. Currently working as Senior Solicitor for the Ministry of Social Development in Auckland New Zealand.
Married to Andre Mutavdzic who graduated in 1974 with B.Sc. (Pharmacy) at Rhodes who is working as Senior Pharmacist at Waikato Hospital in Hamilton New Zealand.
Submitted: 2017
Steuart Pennington (1971)
Steuart is the founder of the Web site, SA: The Good News which provides daily, weekly and archived good news updates and highlights a topical, relevant and interesting issue that affects South Africans. The site provides a balance to the negative perceptions about the progress made in SA since the new dispensation. Visit the website at www..sagoodnews.co.za
The Good News looks at eight incredible years of progress post-1994 and the sequel - South Africa - More Good News - casts an eye on the future, on positive indicators and on hope.
The Story Of Our Future - South Africa 2014 has contributions from 77 authors, ranging from politicians, to business people, to academics, to highly regarded commentators. This book has 21 chapters dealing with those aspects of South African life that will have a significant influence on our future. Each chapter is concluded by a flow chart indication where we are now, what the challenges are and where we are likely to be in 2014. Further books available are Miracles that are Changing a Nation (2005), Employee Volunteering in South Africa (2007), Action for a Safe South Africa (2008), and Africa - The Good News (2008)
| | |
| --- | --- |
| ‌ | ‌ |
All the books are available for purchase on the website
The 1965 to 1975 reunion held at Port Alfred in 2010 was a resounding success and has resulted in Knocking on Heaven's Door. The initiator was Rob Pollock whose idea was to produce a 'photo book', take photographs of the 'team' at the reunion, and manage the finances and distribution. Steuart volunteered his services as editor/designer with Johno Green close by. Steuart' s assistant Leanne Nimmo and Designer Carol Cole worked tirelessly sorting out the hundreds of photo's that everybody sent in for the book to be ready for the Xmas rush. A beautiful book, full of nostalgia, reminisces and photographs designed to bring back fond memories .
‌
Sherwin Schreiber (1971)
Left Rhodes in 1971. Was Personnel Officer at Uitenhage Municipality. Married and had 4 sons. One a project manager for large international computer company, one a doctor in the UK, one a masters Graduate in English and Geography teaching at a private school in the UK and the 4th in construction in Port Elizabeth. Divorced and remarried and had twins. The twins are school going.
Jennifer Ann Thomson (1971)
Jennifer Ann Thomson, currently Professor Emeritus in the Department of Molecular and Cellular Biology at the University of Cape Town, was the first PhD graduate produced by the newly established Department of Microbiology at Rhodes University in 1973. Recipient of the 2010 Old Rhodian Award, she has run laboratories at the forefront of GM research in southern Africa since 1978 and has been a popular speaker at conferences on the topic throughout the world.
‌
GM Crops - The Impact and the Potential takes us through the issues and concerns surrounding the development of genetically modified crops and their impacts on the environment.
In Genes for Africa, Jennifer Thomson separates fact from fiction and explains why and how GM crops can help us combat poverty, starvation and disease in the developing world, in a safe and responsible way.
‌
Cecile (Scholtz) Yazbek (1971)
Mezze to Milk Tart is a recipe memoir collection: subtitled, From the Middle East to Africa in my vegetatarian kitchen. Cecile Yazbek's culinary journey began in the old South Africa, where feasts and large gatherings were a common feature of life for the Lebanese community. Her first taste of sour and salty m'finu, pressed into her mouth by the loving fingers of her Xhosa nursemaid Rosie, inspired a lifetime of creative exploration in the kitchen.

Later, in Sydney, Cecile ran Cecile's Vegetarian Kitchen, a cooking school that introduced thousands to her unique, delicious, healthy food inspired by both Lebanese and South African cuisines.

In Mezze to Milk Tart Cecile shares hundreds of recipes, along with stories from her life. Her book is at once touching and delectable. Available at Wakefield Press.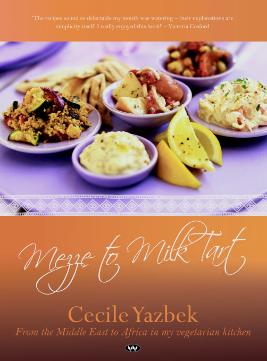 ‌
‌Cecile who has lived in Sydney since 1986, has written, Olive trees around my Table - Growing up Lebanese in the old South Africa (East Street, 2007) and how racism destroyed the lives around her, deeply affecting Cecile as she witnessed the streams of powerless people desperately seeking help from her lawyer father. Available at Wakefield Press
‌
Professor Nicholas Binedell (1972)
Nick Binedell has spent a number of years lecturing and studying outside of South Africa. He is the Director of Wits Business School, University of Witwatersrand and Founding Director of Gordon Institute of Business Science (Gibbs) Johannesburg. Originally born in Bulawayo, Zimbabwe he now resides in Johannesburg and has one daughter.

Charles Copeland (1972)
Charles was in cory House and completed a B.Pharm 1975. After military conscription he obtained a medical degree at UCT, he then moved to Canada in 1987.
Submitted November 2009
Gareth Griffiths (1972)
After leaving Rhodes in 1974, he qualified as a CA with Peat Marwick. Currently, the CFO at Nampak in Johannesburg but prior to this was the CFO of Abu Dhabi Airports Company and SAA. Gareth is married to Laura (Godfrey) (1972) and they live in Partown North.
Submitted: January 2010
Alice Krige (1972) and Hon Doc (DLitt)(2004)
The Hollywood actress, known as the "Borg Queen" in the circles of sci-fi movie fanatics, and remembered for her celebrated appearance in the Star Trek series and film, spent the first 10 days of the new year with her family in Summerstrand, before she left for London yesterday. "It was lovely, and my husband had a lovely time," said Alice's mother, retired clinical psychologist Professor Patricia Krige, 84, of having her daughter back home for a while. "Although Alice is quite famous as a film star, when she's at home, she is a daughter," said her mother. Raised in Port Elizabeth, and having earned a degree in psychology and literature from Rhodes University in 1975, Krige left South Africa for London the same year to carve out her career in acting abroad. She made her screen acting debut in 1981 and appeared in such celebrated movies as Chariots of Fire. In the nineties she gained fame for her portrayal of the "Borg Queen" in Star Trek. Although she grew up without television, she went on to establish her name through the stage, cinema and television, working between America and London (the city she calls home abroad). She left early yesterday, rushing back to London where rehearsals for a new play called Toyer will begin today. Prof Krige said the party had been an intimate affair for Dr Krige, who had previously suffered two strokes. Also at the function were Alice's brothers, Jake and Luke, both physicians, along with seven close friends.
Source: HERALD (Morning Final) 12 Jan 2009 Page 3
Patricia Lambert (1972)

I graduated with an Honours degree in Speech and Drama in 1975. After teaching and working in educational research, I returned to University (UCT, this time) to do an LLB and graduated 1993. I worked as a legal advisor to the national government for seven years and while I was there, I was appointed Chief Negotiator for South Africa for the negotiations that brought into being, in 2003, in the world's first public health treaty, The Framework Convention on Tobacco Control. Since the beginning of 2007, I've been working in Washington, DC for a civil society organisation called The Campaign for Tobacco-Free Kids. It's an organisation that specializes in policy change related to the use of tobacco products. I'm the Director of the International Legal Consortium, which has assisted more than 80 countries to pass and implement effective tobacco control legislation. I'm passionate about my work because it saves lives. I'm equally passionate about theatre because it opens up new worlds, stretches the mind and draws forth both emotional and intellectual responses.
Alison Stewart (1972)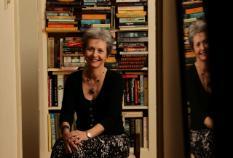 ‌
Alison is a journalist and has worked on publications including The Cape Argus, The Sydney Morning Herald, and the Sun-Herald. While she still freelances as a journalist, she mostly writes fiction and has had eight books published, two adult - Born into the Country and Bitterbloom and six young adult. Four of her six young adult books have been reprinted in Italy, Holland, Denmark and Thailand. Alison has lived in Sydney since 1980 with her Australian husband Rob, also a journalist and their two children Georgia who is 23 and a final year medical student and Angus, who is 19 and a gap student in the UK.
Born into the Country, (short listed for the 1987 AA Mutual Life Vita Young Writers' Award) was published in SA by Justified Press and it is a narrative which relates to the Steve Biko Years. The story is about Ntsiki Motlana, a banned black doctor, whose courage and determination is mirrored by millions of women like her throughout South Africa.
‌
Bitterbloom (Recipient of Literature Board New Writers' Subsidy) was published by William Heinemann, Australia in 1991, and has as its theme, issues of migration from South Africa.
Bitterbloom tells the story of the delicate balance between escape and feelings of guilt and loss; of Georgia's shattering relationships with two men who come close to destroying her. In a passionate and often devastating emotional journey, Georgia must come to terms with her past to find peace in a new and hostile land. Alison Stewart brings a new sense of the pain of loss and the joy of re-discovery as she charts a course form confusion and dislocation to peace with the clarity and force only personal experience can afford. Bitterbloom introduces a brilliant and established Australian writer to the world.
‌
For more info on Alisons books, please have a look at her website alisonstewartwriter.wordpress.com
Photo of Alison: Wolter Peeters: Fairfax Media
Gail Bohle (1973)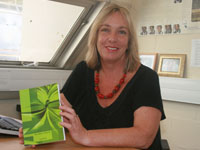 ‌
The Web of Silence captures the experiences of first year university students. Set in the turbulent 1980's, the novel traces the life of Emily, a hearing-impaired female, who leaves the safety of her home to attend Rhodes University. While at University she learns to cope with new friendships, conflict, betrayal and romance. Politics also threads its way through this novel. Gail is a Communication Skills Lecturer in the Mechanical Engineering Department at CPUT and was inspired to write this romance novel after completing a romantic writing course earlier this year. When developing the story idea for The Web of Silence she drew on the experiences of first year university students. She also based Emily on the hearing-impaired learners whom she taught while working at the Dominican Grimely School, which promotes the aural/oral method of teaching. The Web of Silence can be purchased from www.crink.co.za as a download or as a paperback. It is also available at The Bay bookshops in Hout Bay and Somerset West.
Douglas Coghhlan (1973)
At Rhodes Douglas was chairman of the Sports Union for 26 years. He represented Eastern Province at cross country running, and was instrumental in forming the EP Cross Country Association, and introduced a cross country championship for SA University students. At the prestigious Stirk Bowl Inter-Club athletic meeting organised by Rhodes University for over 40 years, the following events were introduced for women for the first time in SA, and are now part of the regular programme for women: 400m, 800m, 400mhurdles, 3000m. Stan Morgan, ex-staff and student, has had some serious health problems, in East London, but is now recovering well.Douglas sees the following Old Rhodians often:
Basil Blumrick, with whom he often play bowls.
John Meintjies - who lives in the same retirement village, and who was at Rhodes just after the war.
'Midge' Hilton-Green, who has retired to a complex near to Somerset West. Doulgas e-mail address is dikkop@isat.co.za and he would like to be in contact with students who shared the Rhodes experience with him.
Douglas received a Honory Bachelor Degree at Loughborough College: Article for West Sussex County Times‌
Submitted April 2009
John de Freitas (1973)
Graduatedv in 1977. Did Social Work and Psychology. Currently lives in Christchurch in New Zealand and has a private practice as a Clinical Psycholgist. Previously worked in Belleville and lived in Durbanville. Married to Magie with two adult children Gary and Lisa.
Submitted 2013
Jonathan Erickson (1973)
Jonathan was at Rhodes between 1973 and 1976. He married Jeanie (1974) (McGregor), and they have a daughter, Dominique (she graduated from Rhodes in 2006), and a son Alexander who is currently a BCom student at Rhodes. Jonathan worked for De Beers in South Africa, Namibia and Botswana. They have been living in Johannesburg since 1992. He is self-employed, doing management consulting work in the areas of organisation development, training and coaching.
Submitted: November 2009
Sue (Pittman) Fuss (1973)
Left Rhodes in 1976 after a very happy time! Sue is a teacher in Australia and has lost touch with all but a very few Old Rhodians.
Submitted: March 2010
Edouard (Eddie) Germiquet (1973)
Eddie is now living in Johannesburg where he is a Ministry Secretary in the Head Office of the Presbyterian Church. His son Jean-Luc (2003) has been working in banking in Europe, but is going to do his Masters in Philosophy in 2009.
Jane Mackenzie-Hoskyn (1973)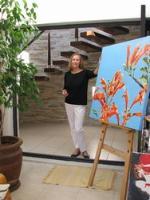 ‌
Jane Hoskyn graduated from Rhodes with a B Fine Arts (sculpture) and an HDE in 1977. She taught Art briefly in Port Elizabeth before doing a career detour that took her on a varied and interesting route back to education, where she spent several years heading up the Cape Education Department's video and audio production unit. Jane has been at Parklands College, a dynamic private school in Cape Town for the last 10 years where she is a member of the management team and teaches Visual Arts and Design. Jane has a passionate interest in integrating technology in education. Parklands College embarked on an exciting Apple One to One MacBook project in mid 2010 and Jane is the Lead Integrator, training educators and learners. She is also an Apple Distinguished Educator which involves delivering papers at conferences, sharing her knowledge and skilss and training educators from the Cape Town area in the Apple iLife applications.

Jane has two sons, one is a photographer and international model, while her younger son will be studying towards a BA Film & Media Production degree at UCT in 2011. She lives very happily in Melkbosstrand with her husband and 3 Italian Greyhounds and paints and gardens when time permits.
Rob MacLean (1973) Richard Maclean (1975) and Steve Jourdan (1967)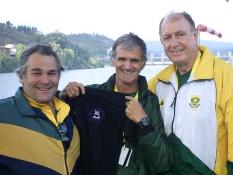 ‌
The photograph was taken on the banks of the Deuro River, Crestuma, (near Porto), Portugal. On the left is Richard MacLean (1975) (see below under the year 1975 for news of Rich). In the middle is Rob MacLean (graduated in 1977) and on the right is Steve Jourdan, who was at Rhodes in 1967. Rob and Steve were members (Assistant Manager and Manager respectively) of the South African Canoe Marathon Team that did duty in Portugal at the World Canoe Marathon Championships from 16th to 20th September 2009. Rob also competed in the Masters K1 and K2 events, where he came 5th in the K1 and won a gold medal in the K2, whilst Steve, competing in the Grandmasters events, came 9th in the K1 and 4th in the K2 events. Rich came over from the UK as a supporter for the final 3 days that the competition ran. The SA team came 5th overall (out of 41 Countries) based on the medals and postitions gained. A very good achievement!
Submitted: September 2009
Bruce Maitre (1973)
Left Rhodes in 1977 and ended working in Durban, incurred a head injury in 1991 and has made a good recovery although is currently on disability. Married with two daughters aged 28 and 24. Generally fit, climbed Killi and completed Shovashova in 2009.
Submitted: November 2009
Peter Gill Nelson (1973)
Peter has left the hospital group, Netcare and moved over to Telkom to be the Chief Financial Officer. Peter met his wife Margaret Mullins (1979) at Rhodes and they have two sons. After obtaining his Bachelor of Commerce and serving in the army, Peter did his Articles in Pretoria and returned to Kimberley to start his work career at De Beers.
Source: Financial Mail
Dave Roberts (1973)
Was at Rhodes from 1973 to 1977 and changed from Maths to Fine Art. Managed family art shop for 8 years, then in I.T. for 15 years with ABSA. Currently has his own business - industrial renovations since 2000. Married in 2004, no children yet. Friends with Prof Bradshaw now - huge fan of his work.
Submitted: August 2009
Raymond Simmonds (1973)
After graduating and military service Raymond moved to Cape Town, married and bought a community pharmacy. Later he tried emigrating to Canada before settling in Scotland with his wife and three children. Raymond works for a consultancy – lots of travel (paid tourism) with public speaking on medical matters.
Submitted November 2009
Gary Ward (1973)
Began his undergraduate degree in 1973, and left Rhodes following his Masters degree in 1977 to take up a post at the University of Durban-Westville. In late 1979 he and his wife emigrated to Australia, where he lectured at James Cook University for 7 years while completing his PhD. Gary then moved to Brisbane and, following a number of different jobs, joined the Queensland Treasury Department in the mid-90's. Gary is currently Assistant Under Treasurer with responsibility for Inter-Governmental Relations, Fiscal and Taxation Policy.
Submitted: November 2009
Michael Blacher (1974)
Graduated Rhodes 1980, did an MBA at WITS, moved to Canada in 1986. Business owner. 1 wife 3 kids.
Submitted: 2013
Harold Bodmer (1974)
Harold left Rhodes at the end of 1976 and has worked in the UK in social work since then. He is married with three children and currently works as Director of Community Services for Norfolk County Council
Submitted: June 2010
Christopher Fredericks (1974)
Christopher has been appointed CEO of African Copper.
Beverley Glass (1974)
Queensland pharmacy's most prestigious award, the Bowl of Hygeia Award, was presented to Professor Beverley Glass, Chair of Pharmacy, School of Pharmacy and Molecular Sciences, James Cook University. The award recognises pharmacists who have demonstrated a consistently high standard of professional practice in support of the principles of pharmacy service to the community. It also recognises and exceptional individual service to the profession.
‌
Jacqueline (Croudace) Dring (1974)
Jacqueline is working as a regulatory affairs officer in a pharmaceutical company in Auckland and has been there since May 2009. She was lucky enough to find a colleague from her pharmacy class in the same department, Debra (Onslow) Brokenshire, and two other colleagues from the 1976 graduating B.Pharm Class also in Auckland - Dene Simpson and Hillary Scott (nee Brookes).
Submitted: October 2010
Kevin Harpur (1974)
After spending 32 Years working for First National Bank, four of which he spent in Hong Kong, and then running a restaurant and pub for almost five years in Johannesburg, Kevin is very happy to have taken over as manager of the Royal Alfred Golf Club. Kevin enjoyed coming to Port Alfred on his holidays so much that he decided to make it home for himself and his wife.
Full Story: Talk of The Town, Friday 8 May2009, P.26
Eric Inggs (1974)
Eric left Rhodes in 1977, worked for the EP Herald 1980-83, Wits University 1983 – 85 and has been teaching Economic History at Unisa since July 1985.
Submitted November 2009
John McCormick (1974)
Left Rhodes with a BA (Hons) in history at the end of 1977. He is a professor of political science at Indiana University in Indianapolis, USA. John's research and teaching interests focus on comparative politics and the policies of the European Union. He has published the following books:
The European Superpower - (Palgrave Macmillan UK, 2007)
‌
Understanding the European Union - (Palgrave Macmillan UK, fourth edition, 2008)
Comparative Politics in Transition - (Wadsworth US, sixth edition, 2009)
Europeanism - (Oxford University Press UK, 2010)


Submitted: December 2009
Barbara Mutch (1974)
‌
Barbara and her husband Laurie Mutch (1968) live in the UK and Simon's Town. Barbara did Pharmacy (74-77) and Laurie did Physics (graduated with a Masters in the mid-70s).
‌
A major publishing house, Headline, has bought the world-wide rights to Barbara's novel, Karoo Plainsong. This means that the book will be re-published in early 2013 under a new title - The Housemaid's Daughter - in the UK. The new book will also be sold in South Africa, Australia, New Zealand and Canada. A large US publisher, St Martin's Press, has purchased the US rights and so it will be published in the USA. So far, the translation rights into Italian, German and Dutch have been sold to publishers in those countries. The original Karoo Plainsong will therefore be replaced by the newly-titled novel in hardback, e-book and then paperback.
The Housemaid's Daughter tells the story of Ada, an illegitimate, unschooled but brilliant pianist who grows up in service to a family of Irish immigrants. As apartheid tightens its grip, she is seduced into an illegal relationship and bears a mixed race child. Forced to flee from the only home she knows, she must carve a life for herself, her daughter and her music in the bleak township that squats on the edge of the Karoo. Torn between love for her surrogate family and outrage at apartheid's sins, she embarks on a dangerous double life as friend - and potential foe - of both black and white.
Visit Barbara's website at www.barbaramutch.com
Lesley (Dobbs) Oliver (1974)
Left Rhodes in 1979, and lived/worked in Johannesburg until moving to London in 1995. After 3 years in Shanghai, 2004-2006, she is back in London. Been very luck to have kept with many of her Rhodes friends.
Submitted: September 2009
David Popplewell (1974)
Graduated in 1979 with BPharm, worked for Johnson and Johnson in East London for 20 years, now living in Netherlands and working as European Technical Director for Ashland Aqualon.
Submitted: February 2011
John Bruce Robertson (1974)
Left Rhodes in 1976. He and his wife, Pat, and their two sons live in Cape Town where John is the principal of Westcott Primary School.
Submitted: January 2010
Chris van der Spuy (1974)
Chris van der Spuy, BA Hons (History) HDE retired to Cape Town in 2003 after working for various multi-nationals in Africa and Europe. He is in regular contact with Barry Duncan (1974), Sue Trott (1975), John Jacobs (1966), Manuela Jacobs (1968), Mike Keeton (1974), Mike Reid (1974), Viv Reid (1975) and Dugal Sharp (1975).
Submitted March 2009
Maunuela (Vedda) von Matlzahn (1974)
French Teacher – Has been at Hilton College for the last eight years.
Jennifer (Murie) Wright (1974)
After leaving Rhodes at the end of 1977, Jennifer taught English and Literature in secondary schools, first in King William's Town, then in cape Town. In 1985, she joined the staff of the then Peninsula Technikon which merged with the former Cape Technikon about 5 years ago (now the Cape Peninsula University of Technology). Jennifer 'returned' to Rhodes a few years ago to do her PhD and graduated in March 2008. It was wonderful to visit Grahamstown again, usually once per year. Her husband and her moved to Somerset West 5 years ago - they love living there as they have the best of several worlds - the sea, the winelands and the mountains.
Submitted: November 2009
Marion (Richardson) Fernandes (1975)
Left Rhodes in 1978, worked at Red Cross Children´s Hospital for 9 years, then moved to Portugal. Now live in Albufeira, Portugal. Has a son Alex 22 years old studying Archaeology.
Submitted: May 2011
Richard Maclean (1975)
Rich left Rhodes in 1978, worked in Rhodesia until 1980 and after Zimbabwe Independence moved back to Grahamstown to take on Head of Physical Education at St.Andrew's College. In 1985 he moved north to Hilton College for 4 years before moving to Malawi as an expatriate for 6 years. Moved back to Zimbabwe in 1995 as Senior Master of Christian Brother's College in Bulawayo. In 2000 moved over to the UK to take up a position of Senior Housemaster at Old Swinford Hospital School. Rich is married to Marguerite for 30 years, have 3 children, Graham aged 29 (married to Juliet - Oxford graduate and Oxford Blue for Rowing), Richard aged 27 and Claire aged 22. They have 2 wonderful grandchildren, Jacob and India Maclean.
Submitted: September 2009
Dean Myburgh (1975)
Left Rhodes at the end of 1978, served two years in the SA Navy, worked in Human Resources Management roles at Ford Motor Co.and ESKOM, prior to appointment as Executive Director at the Johannesburg City Council (1991-1994). After my time at Rhodes, I completed an MBA (Grad. School of Business - Stellenbosch)and a Doctorate in Industrial Relations (RAU).
Dean has lived and worked in Auckland, New Zealand, since the end of 1994. After a further stint in local government as Director at the Manukau City Council (1995-2006), he has been self-employed (management consulting) at 80-20 Options NZ Ltd, Emergency Planning Ltd and the Confluence Group.
Submitted: May 2011
Gaile Parkin (1975)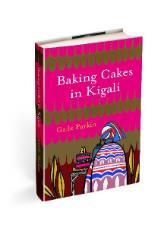 ‌
Baking Cakes in Kigali
Born and raised in Zambia, Gaile studied at Rhodes University and taught English at the Fort Hare campus in Alice. She has lived in many parts of Africa, including Rwanda, where her debut novel, Baking Cakes in Kigali was released in February by Atlantic Books in London. The book is about the very special Angela Tungaraza , a business-woman, mother and grandmother known throughout Kigali for her cakes and plates of fondant morsels. Taking orders she listens to her customers stories and busies herself around the details of their lives, while hiding her own secrets. Baking Cakes in Kigali although a serious and tragic story has been written in a funny and light manner which results in charming the reader and being an enjoyable read. Gaile is currently living in Johannesburg and in addition to writing another novel, is a freelance consultant in education, gender and HIV/Aids.
Source: Saturday Dispatch : 07 Feb 2009 page 18
Additional information:
Gary Schwartz (1975)
Left Rhodes in 1976, Clin.Psych internship in 77 and then medicine in 78. He is married to Karen Kollenberg (1987) and they have 3 children 10,6 and 9 months. Gary is a family physician Cape Town and they enjoy their outings to the mountains and sea. Great family city.
Submitted: January 2010
Angela (Adie) Woodin (1975)
After 25 years as an Industial Pharmacist in the corporate environment, she is now an Innovation consultand and facilitator. Angela lives in Somerset West and has a daughter starting at UCT in 2010.
Submitted: November 2009
Norman Wollach (1975)
Norman left Rhodes in 1978 and did two years military service. He then emigrated to the US in 1982, and settled in San Diego, California. He is married and has two children, a son age 24 and a daughter age 20.
Submitted November 2009
Howard Valentine (1975)
Howard has been appointed as a channel manager at Axis (a global leader in the network video market).
Source: Computer Reseller News, May 2008, Page 4
Geoff Chandler (1976)
Left Rhodes in 1980, army, taught at Selbourne College, back to Rhodes (Bcom Hons), started Lecturing. Now lecturing at WSU and did MCom and currently writing PHD. Opened Chandlers Guest House (now 38 rooms) Married to Karen and has two children. Daughter Biddy at Rhodes and son Murray, at Tukkies.
Submitted: November 2009
David Curtis (1976)
David taught at St Andrew's College and obtained a Rhodes BEd (1979). He became director of academic support at Wits in the Commerce Faculty. He moved to Australia in 1995, now retired in Eden, on the NSW south coast, a whale watching and drinking town with a fishing problem.
Submitted: April 2014
Patrick Curtis (1976)
Patrick is living in Eden, NSW, Australia, a far south coast fishing port. He taught at St Andrew's College in the 1970's, taking a B.Ed. at Rhodes. He subsequently taught at Wits University, acquiring a M.Ed. there and an MA in economics education in London. In Australia Patrick has worked in the Northern Territory on the Isand of Groote Eylandt and at an equally remote cattle station west of the Daly River; before moving on to the wild west town of Griffith in New South Wales. He also taught in the UK, qualifying as an English second language teacher, enabling him to teach in Germany and China. In retirement he keeps himself mentally and physically fit doing voluntary work in the State Emergency Services and is also a volunteer in the Royal Maritime Coastal Patrol. He travels to visit family and friends in South Africa, Australia, the UK and Argentina; and delves into Irish history to occupy his time.
Submitted November 2009
Jacques de Wit (1976)
I left Rhodes in 1978, went to UCT and then moved to the UK in 1983. I am married with 3 children (aged 4, 23 and 25!)
Submitted April 2011
Dianne Frost (1976)
Spent 4 years at Rhodes. Worked in Cape Town for a few years before moving to Germany in 1987. Dianne is married and has 3 children, aged 17,15 and 13. Dianne did a CELTA course in 2005 and teaches English to adults and children.
Gustav Kriel (1976)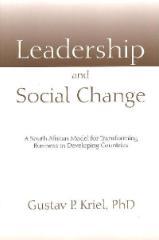 ‌
Gustav Kriel qualified as a pharmacist at Rhodes and left the Eastern Cape to start his life in Empangeni in KwaZulu Natal. He completed his MBA at Henley in the United Kingdom and his doctorate in business administration at the University of KwaZulu Natal. Dr Kriel believes that the workforce of any company is a valued asset for any business. The workforce is a moving wheel which keeps the business operating smoothly and efficiently. One of the many challenges faced is the communication levels between the different cultures. Leadership and Social Change gives view to the fact the Eurocentric style of management has been therefore unsuccessful as it does not accommodate the norm for the majority of the workforce in Africa. The African model for business is essential to promote productivity and success.
Books are available for purchase online at:
www.xlibrispublishing.co.uk
www.amazon.com
www.barnesandnoble.com
Or you can order directly from Janetta Smith at janetta@pharmacyinfo.co.za
Marilyn (Stirk) Gibbs (1976)
Marilyn left Rhodes in 1979 and worked at Maybaker-Rhone Polenc as Head Microbiologist and then Head of R&D. She then moved to CSIR as Senior Researcher and completed a M.Sc at UPE and a H.D.E through Unisa.
Marilyn is married to Keith Gibbs and has 3 children aged 21, 19 and 11. (2 girls and a boy) For six years she taught at St George's College in PE as Academic Director and HOD Science. Last year she moved to NMMU, Faculty of Education as an FET lecturer in Physical Science education and would like to complete her Phd. Marilyn is a keen golfer.
Submitted November 2009
Michael Kokkinn (1976)
Michael is a zoologist living in Adelaide, Australia. He conducts research on cephalopod ink which involves frequent fishing off jetties. Michael is married to Beverley Charteris and they have two children. His hobby is writing novels.
Submitted November 2009
Peter Harris (1976)
Peter Harris's In a Different Time, a true-life legal drama about the defense of the Delmas Four group of umKhonto we Sizwe soldiers, was named as the winner of the 2009 Booksellers' Choice Award.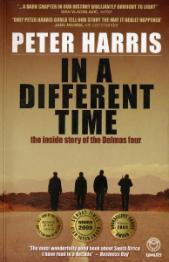 ‌
The story is set in the final years of Nationalist rule, and four ANC cadres steal across the border into South Africa. They left as students after the Soweto riots of June 1976; now they return as soldiers, a specialist unit reporting to Chris Hani. Their mission: to carry out acts of war in the country of their birth. On the other side, a police hit squad operates in deepest secrecy, relentless, and a dark conspiracy unfolds. When the four are eventually captured, they face the ultimate penalty. Narrated by their lawyer as the trial progresses, this compelling true story is an insider's account of one of the most dramatic political court cases of the previous era. In a Different Time is a tale of men driven to extremes for an ideal. It paints a picture - at times poignant, at times devastating - of ordinary people caught up in extraordinary events. Of people with unwavering commitment to their cause; and of a mother who never loses hope. This is a story of the foot soldiers, and of the terrible price they paid.
Valerie (Pienaar) Landon (1976)
I left Rhodes in 1979. Spent a few years writing for various trade and technical publications, then went freelance. Spent a couple years running a mission school in Sekhukhune. Moved to the USA in 1998. Married an American and am now living and writing on a farm in Eastern Washington.
Submitted 2016
Alan Martin (1976)
A landmark, TS Martin Pharmacy, in Main Road Somerset West that celebrated its 106th birthday this year, is to vanish into the annals of history. Alan is the grandson of the founder. Alan and staff will continue to work for the new owners, Arcade Pharmacy
Source: DISTRICT MAIL, Business & Property Mail 14 Nov 2008 Page 28
Jo-Anne Richards (1976)
Picador Africa published Jo-Anne's fourth book, My Brother's Book, in March 2008. My Brother's Book tells a story of betrayal and atonement that spans the lives of two siblings from their nomadic childhood in the Eastern Cape in the 1960s, to their adulthood in 2004 in Johannesburg.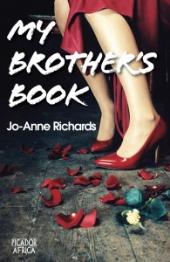 ‌
Her third book, Sad at the Edges, launched in 2003, was published by Stephen Phillips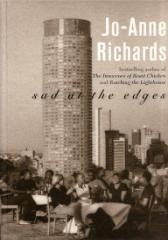 ‌
Along the shores of the Eastern Cape, a disturbing story builds, that will have devastating effects on a settled life in Johannesburg. Megan returns from a sojourn in London to find her cousin Francesca using the normality of her life to obscure the dark imprint left by her past. In a time when people party to forget, and yet never quite let go, both Megan and Francesca will be dragged headlong into remembering before they are able to understand forgiveness.
Her second book, Touching the Lighthouse,was published under the Headline Review imprint in the UK, and published in German by Droemer Knaur.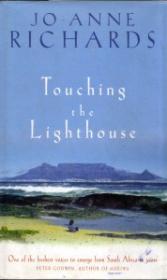 ‌
Touching the Lighthouse is, on one level, simply the story of two young women in search of their adult selves – but they are living in the South Africa of recent history, which electrifies this story with the tension of conflicting perspectives. Their youthful recklessness and passion find a disturbing foil in their cleaner, Maud, who may be the oracle of their future – a future which will judge their individual struggle for maturity against the wider struggle for the liberation of South Africa itself.
Her first novel, The Innocence of Roast Chicken, topped the South African bestseller list in the week it appeared and remained there for 15 weeks. Film rights for Innocence were sold to a British production company based at Pinewood Studios.
The Innocence of Roast Chicken is a post-apartheid novel with a strong sense of place and an atmosphere of light and beauty shot through with an acute awareness of impending tragedy.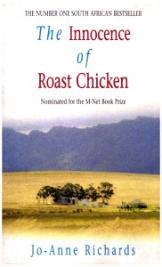 ‌
This novel concerns an Afrikaans / English family in the Eastern Cape and their idyllic life on their grandparents' farm, seen through the eyes of the little girl, and the subtle web of relationships which is shattered by a horrifying incident in the mid-sixties.
Scenes from the child's blissful early life are juxtaposed with Johannesburg in 1989 when the exiles are returning and our narrator, now married to a human rights lawyer, stands aside from the general euphoria which is gripping the nation. This intelligent woman's despair, both with her marriage and with the national situation, resolutely returns to a brutal incident one Christmas day when the family were thrust from their eden
Source: http://joannerichards.com/novels/
Brian Stephens (1976)
Brian is a partner with KPMG in the United States. He currently leads that Firm's US Financial Services Practice. He graduated from Rhodes in 1979 and has worked for KPMG ever since in both South Africa and for the past 27 years in the United States. He lives in the Chicago area and is married with one son (age 36)and a step daughter (age 13).
Jill Thomson (Cadle) 1976
I left Rhodes in 1979, taught in East London for 2 years, moved to Pietermartzburg, where I worked in Environmental; Education. Now working with teachers – advising on Natural Sciences. I married Gareth in 1995. We have a son, James and I have two gorgeous grown-up step-daughters.
Submitted: April 2011
Bishop Paul Verryn (1976)
Based at Johannesburg Central Methodist Church where he was inducted as bishop in 1997, Paul is still very much involved with humanitarianism and has opened the church doors to Zimbabwean asylum seekers. Paul has said that he was ?radicalised? in the Eastern Cape, where he gave shelter to activists fleeing from the security police during South Africa?s apartheid days. It was from the Methodist Manse run by Verryn that Stompie Sepei was abducted and later murdered. Paul continues to care for the helpless and needy.
Michael Wallas (1976)
Completed his B.Com in 1979, spent 2 years doing national service and then joined NCR and then H-P. Involved in IT most of his professional life. Moved to Australia in 1998 and has two wonderful children (24 and 26) and lives a great life in Brisbane, Australia.
Thomas Birke (1977)
Thomas left Rhodes in 1980, did a teacher's training course in Germany and has been working as a teacher in English, Music and Technology. Thomas is married and has three children.
Submitted November 2009
Roger Brooke (1977)
I travel to South Africa and the Eastern Cape fairly often. I am delighted that my book, Jung and Phenomenology, based on my doctoral thesis (RU), has recently been republished as a "Classic Edition." So it is till in print 25 years later.
Paul Burmeister (1977)
Left Rhodes in 1982, worked in Cape Town, Dallas, Singapore, Malaysia and now Seoul-South Korea.
Submitted: June 2011
Chris Butler (1977)
Prof Butler graduated from Rhodes in 1979 with a BA. He is now professor of Primary Care at Oxford, and has recently been appointed Professorial Fellow at Trinity College Oxford.
See: http://www.phc.ox.ac.uk/team/researchers/christopher-butler
His main research interest involves understating and promoting the best use of antibiotics.
See for example a brief appearance in ITV tonight which has the widest audience of factual programs on UK TV.
http://www.itv.com/news/2013-10-24/tonight-when-the-drugs-dont-work/
He has helped win more than £100M in research finding and has been involved in 15 randomized controlled trials and published over 175 papers.
Submitted: March 2014
Christine (Stewart) Charlton (1977)
Started at Rhodes in 1977 doing BFA, and changed to BSc. and was in Oriel House. Finished in 1980. Currently living in Johannesburg and working for a multinational in Quality Assurance.
Submitted: April 2010
Richard John Conry (1977)
Richard was at Rhodes from 1977 to 1980, studied Commerce and played soccer for Rhodes. After some time in industry and mining Richard started an accounting tax practice in Richard's Bay which he relocated to Cape Town in 2004. Richard would love to hear from old friends - richard@nautilusct.co.za
Peter Corbet-Owen (1977)
Regional Clinical Pharmacist for Central and Northern California for Rite Aid Corporation.
Dudley John Jackson (1977)
The theatre has been an interest which has run in tandem with his passion for food. John, an award- winning Chef has been in the food industry for over three decades, however has kept his interest in Theatre alive, which can be tracked back to his undergraduate days at Rhodes. John wrote the outline and collaborated with composer Coenie de Villiers on the musical Maximilian: Dancing on the Volcano and it will be featuring at the prestigious summer music festival at Klagenfurt on the Austrian Riviera.
Source: Saturday Weekend Argus, The Good Weekend, Saturday, 30May 2009, p3
John Kayser (1977)
After 20 years in business (sales & marketing, management consultancy and strategic planning among others), 15 of which were spent in the UK, John came back to Grahamstown to complete a postgraduate LLB and practice at the Bar, first in Johannesburg from 2003 and since late 2006, in the Eastern Cape. He has 4 children - 2 adults who are in the UK and 2 at school in Grahamstown.
Submitted: August 2009
Lynette (Bailey) Terry 1977)
Lynette graduated from Rhodes Pharmacy Dept in 1980, returned to Harare where she has been running her own retail pharmacy in partnership with another OR for nearly 20 years. She is married and has three sons – two of whom have studied at Rhodes.
Submitted November 2009
Cedric Tyler (1977)
BusinessGenetics, owner of the Extended Business Modelling Language (xBML) was co-founded in 2000 by Cedric Tyler and Stephen Baker. Based in Denver, USA, it provides xBML training and professional services. Its sister company, xBML Innovations, provides a comprehensive xBML software solution site. Cedric and Stephen published Business Genetics: Understanding 21st Century Corporations Using xBML, in 2008 and the book has also been published in Chinese by international publisher, John Wiley & Sons, Inc. The book details the world's first scientific method for describing business using a rule based method based on the 5 dimensions (who, what, which, where and when).Cedric graduated in 1979 with a B.Com. Joined IBM, moved to UK conducting applied research for IBM on global projects. Resides near Denver, Colorado.
‌
Lesley (Bester) Van Jaarsveldt (1977)
After graduating as a Pharmacist from Rhodes in 1981, Lesley pursued a career in the pharmaceutical industry, culminating in a position in global drug development in Roche, Switzerland. Married to Les, and they have a cat!
Submitted: April 2010
Leigh Collingwood (1978)
Leigh graduated in 1983 and is currently living between the UK and SA working on a book titled Deforestation: Why YOU need to stop it NOW.
Submitted: September 2010
Giovanni D' Eramo (1978)
Left Rhodes in 1981 after completing a B.Com. Currently lives and works in North Wales as a Management Accountant and would be happy to hear from any Old Rhodian in the UK from the same vintage (the best ever!)
Submitted: September 2010
Shaun Johnson (1978)
Author of The Native Commissioner which has received numerous awards and shortlisted for The Sunday Times Fiction Prize and The University of Johannesburg Creative Writing Prize, Shaun was born in what was then the homeland of Transkei and his own father was a Native Commissioner.
The Native Commissioner, lets the central character, George Jameson, tell the story in letters, reports and notes - as a picture of the last days of colonial rule, of the awfulness of apartheid and of a voyage by a son almost entering his father's soul. But, in particular, it is the story of a decent, intelligent man trying to wrestle with the black depression which increasingly takes hold of him as he tries to make sense of a world turned upside down. In the end, it destroys him.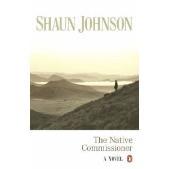 ‌
Shaun was in matric in 1976 when the Soweto uprisings took place, and he had a keen interest in journalism and politics. During the late 1970s and into the 1980s, he was involved in anti-apartheid activism through his writing and he became President of the South African Students' Press Union. In his early career, Shaun became one of South Africa's leading political journalists. He initiated and was involved in the publication of a progressive, anti-apartheid newspaper called the Weekly Mail in the 1980s and he also ran a training programme for black journalists.
His non-fiction best-seller Strange Days Indeed (Bantam, 1993), endorsed by Mr Mandela, won the Golden Ink Award.
Shaun became the founding Chief Executive of the Mandela Rhodes Foundation, which seeks to develop outstanding leadership capacity in the name of Nelson Mandela.
Sources:
www.independent.co.uk
Karen (Fox) Peel (1978)
Graduated at Rhodes in 1982 (BA Hons, Psychology) . In May this year, Karen will graduate from the University of Auckland with a Master of Arts (Psychology) with First Class Honours. Her specialisation is Applied Behaviour Analysis. The title of her thesis is: Mand and Tact Training. A comparison of Teaching Procedures. Currently enrolled in the PGDipAppPsych programme and is registered and working as an intern Psychologist gaining supervised experience in the field of Applied Behaviour Analysis. At the completion of the programme, Karen will be entitled to full registration as a Psychologist and will be eligible to sit the exams to become a Board Certified Behaviour Analyst. For more information on this, see http://www.bacb.com/
Submitted: March 2012
Verena (Voigt) Rousseau (1978)
Left Rhodes in 1979 and worked in Uitenhage at VW for 2 years then moved to Durban and lived there for 9 years. From Durban to East London and finally to New Zealand. Verena is married to Brian Rousseau (B.Pharm 1977) and they have 2 children aged 23 and 21. They live on a smallholding and breed and show miniature horses. Have a look at their website at www.bluemoonminiatures.co.nz.
Submitted: January 2011
Glen Smale (1978)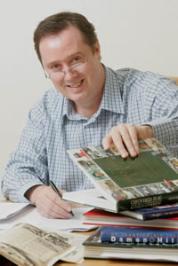 ‌
Glen Smale
A lifelong motoring and motorsport enthusiast whose writing includes magazine features, books and automotive marketing. He is the founder of Automotive Research, a specialist motoring and motorsport resource, serving the motor industry and related media. His new book, Porsche 917 The Complete Photographic History brings to life the period of the Porsche 917, that became one of the most loved and, at the same time, most feared sports cars in the history of motor racing.
Visit his website at:http://www.motorresearch.com/
Glen has donated two books to the Alumni Authors' Bookcase: Porsche: The Carrera dynasty and Jaguar:E-type.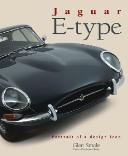 ‌
‌
Joy (Price) Coetzer (1978)
Finished Rhodes in 1980. Living in Cape Town and working for National Brands.
Submitted: February 2011
John Ewald Smith (1979)

Graduated at Rhodes in 1980, worked in Johannesburg for 2 years as a legal adviser and then relocated to Cape Town. Was admitted to the Bar in 1983 and to the Side Bar in 1996. Currently in private practice as an Attorney and preside as a Military Judge and as a Commissioner in the Small Claims Court on a part time basis.
Submitted: 2013
Last Modified: Tue, 22 May 2018 09:03:09 SAST