Women's Day Benefit Luncheon - 8th August 2015

Wathint'Abafazi Wathint'imbokodo! ( you strike a women, you strike a rock.)
This year saw the first Lelona Fufu Women's Day Benefit Luncheon. With the blessing of Lelona's Mother; the Black Management Forum and independent Co-ordinator, Sekgametsi Maloa, invited students, staff and Grahamstown residents to attend the luncheon to celebrate the "Journey of being a woman in the 21st Century."

Please access the PHOTO GALLERY HERE
Guest Speakers:
Thina Maqubela: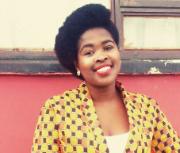 Thina Maqubela was born and raised in Motherwell Township in Port Elizabeth, South Africa. Her mother, who made a living by selling fruit and vegetables, raised her. In her final year of high school, she secured a scholarship through Ubuntu Education Fund, earning her Bachelors of Science in Statistics at the University of Cape Town. After completing her undergraduate degree, she received a Master's Provost Fellowship to pursue her Masters of Science in Statistics at West Virginia University where she excelled academically and got nominated to be a member of the Golden Key International Honors society.
From an early age, Thina started mentoring her peers, and she quickly felt in love with tutoring. At the University of Cape Town, she volunteered as a Math tutor to disadvantaged high schools in Cape Town, while offering the same services to her peers in her university dorm. Thina also served as a tutor and an Academic advisor at West Virginia University.
Instead of travelling back to South Africa for her first summer, she spent her break working for the Upward Bound, a program that helps students from low-income families succeed in mathematics.
Thina received and accepted a job offer at the Ubuntu Education Fund in South Africa. When asked why she had decided to join the Ubuntu team instead of working as a Statistician, Thina explained, "I am very passionate about Education and would love to see the Eastern Cape move from the least performing province to the top. I feel like the skills I gained through my education and work are needed in my country in order to help improve our education system. I enjoy Statistics, and I am good at it. But I don't think sitting at a desk for a pharmaceutical company doing statistical analysis is going to give me the same type of satisfaction that this job will give me". Thina successfully pioneered the Future Leaders Program (FLP) at Ubuntu Education Fund in South Africa. While working in this position, Thina was approached by Rhodes University, to teach for them in their Statistics department. It is no surprise that she is now pursuing her PhD in Statistics Education along with her new Lecturer role at Rhodes, both which she started at a tender age of 23.
This young driven woman believes that education is the greatest equaliser. At 25, she has won the business women association award(social entrepreneur category) and most recently has been named as one of the thirteen finalists (education category) who are part of the TOP 200 Young South Africans (2015) by the Mail and Guardian, both recognising her significant work in youth empowerment and the education field, nationally and internationally.
Thina is the happiest when she is working with young people. She serves as a mentor to young university students and early career graduates. This enables her to help others navigate a system she has been through.
Pamela Segone‌
Pamela Segone is a South African reputable businesswoman whose commercial empire has footprints in the Transport industry, mining, Human resources training Industry. Her experiences are domiciled in Strategic business management enabling her to take part in various important boards. She has a vast work experiences in strategic business planning, projects performance monitoring and evaluation, integrating public relations and communications.
She has worked at Metrobus as a Marketing Assistant Manager responsible for new business development and creating revenue for bus advertising. She has also worked at Aquaculture Project Consultants, providing valuable marketing input into the organisations efforts to uplift disadvantaged and rural communities through fish farming as a sustainable source of food. Pamela subsequently worked with Africa Global Greatworx, the fundraising arm and public relations division of Aquaculture Project Consultants. Through her hard work and professional proficiency and business acumenship Pamela holds several portfolios namely
Director and partner at Benhaul, a logistics company that currently is a transporter of goods countrywide (www.benhaul.co.za).
A partner at Superair, a company that is a sole importer of compressors in Africa. The company is looking to manufacture locally (www.superair.co.za).
Pamela also sits on the board of the South African Mining Development Association (SAMDA) which is a chamber of junior miners in South Africa (www.samda.co.za).
She concurrently serves as a director and shareholder at Ubora Innovation, a mining technology company which focuses on designing and engineering automation, health, and safety products and services in the mining industry (www.uborainnovation.com).
She is a Managing Member at Dimpe Kote Trading and Projects, an organisations which focuses on Human capital development through trainings, and Human resources performance evaluations for Business transformation.
Accolades
Pamela's efforts, in the mining industry in particular, have not gone unnoticed. She received one of the ultimate accolades in 2013 when she was selected as one of the 'Top Women in Mining" in TOPCO Media's 2013 Top Women in Business & Government www.businesswomen.co.za.
Furthermore, her entrepreneurial proficiency and expertise was recognized in August 2014 when Pamela was selected as a finalist in the Top Female Entrepreneur of 2014 category at the 11th Standard Bank Top Women Awards. She was nominated as a finalist in two categories, namely Top Female Entrepreneur 2014 and the Top Female Entrepreneur under forty [40] for 2014. She was now recently nominated in the 'National Business Awards 2014" in the category of "Top Young Executive under 40 years old"
Pamela works best in team work provisions and is passionate about prosperity through working on the real needs of the communities. She believes successful entrepreneurship should be grounded on providing Sustainable Solutions for ending Poverty in Impoverished South African Communities. Tangible products and services should be delivered to the communities so as to make a difference to better their lives. She believes honest, principled, ethically and value guided Business is the pipeline to poverty alleviation and sustainable entrepreneurship.
Chuma Myoli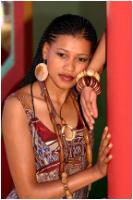 Chuma graduated in 2009 from NMMU – Marketing & Business Management and completed a Logistics Course through the APEC community at the Port of Antwerp in Belgium – 2013. Currently in second year of MBA at NMMU Business School and her academic goal after her MBA is to enrol for a Doctorate in Business in 2017. Chuma has been working full time since 2007 and at 22 years, was responsible for the GM South Africa Corporate Social Investment Programme employed in the communications department. At 23 years, she had her own column at the Herald Newspaper titled "The Herald Holiday Hotline" and was employed as an events reporter. She started her own company, "SaMyoliEvents" and organised the 1st Greenacres Shopping Centre Fashion Week.
In 2009, Chuma was a full time volunteer at NGO, Missionvale Care Centre and was elected as a Trustee Board member, for which she is still a board member. In 2010 she was appointed as a PR and Events Management officer for the Nelson Mandela Bay Municipality, her biggest highlight whilst working there was heading up the Executive Mayors Communications Strategy for the Education Task Team. She was then appointed at Mandela Bay Development Agency, where she was the Head of Marketing and Spokesperson. Her highlight there was leading the municipality and province in our bid to host some of the AFCON tournament matches in the city. In 2012, Chuma was appointed as a Key Accounts Manager at Transnet National Ports Authority, for the new Port of Ngqura, a position which she holds today. Her highlight thus far has been her position as Acting National Key Accounts Manager for Containers at Transnet National Ports Authority in 2013.
Awards thus far: P.E Business Chamber Top 40 Under 40 Recipient in 2012
Chuma has been involved in community development from a young age and describes herself as having a passion for other people. She is part of the Business Chamber's health and wellness task team and is a trustee for the Missionvale Care Centre. In 2006 she was crowned Miss Port Elizabeth and was the first Miss PE to adopt a charity, the House of Resurrection Aids Haven, for which she raised R70 000. In 2012 she had her own radio show on Saturdays breakfast drive on IFM community radio where she presented a youth empowerment show. "I'd like the opportunity to change lives, especially those of young children who face many challenges. It's up to all of us to ensure that the youth are encouraged and supported."
Performances:

Mak Manaka
Kay Mosiane
Siki Qwazi
Details:
Date: 8th August, 2015
Time: 12pm
Venue: Saints Bistro
Dress: Semi Formal
Two Course meal, with starter canape walk in
Gentlemen are welcome
Price: R120 for students and R150 for staff and public
LELONA FUFU completed her extended studies BSc degree in the minimum of four years and in 2011 obtained 72% for her joint honours degree in Mathematics and Mathematical Statistics. Whilst hitchhiking to her Graduation Ceremony in 2012, she was tragically murdered – the victim of yet another senseless act of violence.
"We, as a University, will not forget Lelona, and I give you my personal undertaking that we will introduce a memorial award which will serve as a fitting acknowledgment of how Lelona, despite enormous challenges succeeded in every respect at Rhodes. It will also serve as a reminder of the ongoing battle we have against gender based violence "
Prof Ric Bernard: Dean of Science
Born on the 25th December 1988, in the bustling Port Elizabeth township of Motherwell, Eastern Cape, Lelona attended Masipathesane Senior Secondary School, matriculation in 2006 … and so began her journey from the family home in Mbabala Street, Motherwell to academic excellence.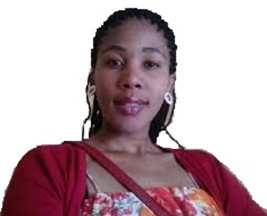 For Donations, please use the following Bank details:
Account Name: Rhodes University
Bank: First National Bank
Branch: Grahamstown
Branch code: 210717
Account no: 62145508894
Swift Code: FIRNZAJJ
Please use your Initial and Surname + LelDon as the beneficiary reference.
Sponsors:
Checkers

Crazy Store
Essays of Africa
Pick n' Pay
RMR
Saint's Bistro
Tops at Spar
UDDI
Special thanks to the Division of Student Affairs and the Vice-Chancellors Office.
Last Modified: Tue, 08 Dec 2015 10:44:25 SAST